We have contracts with quarries across the globe, allowing us to consistently deliver high-quality, exotic stone at fantastic prices.
In our continued search for the most extraordinary materials in the world, we periodically discover and introduce new types of stone – some of which are exclusive to GRIDWORX. Select the perfect choice for your residential or commercial building project. Our natural stone has proven to be a cost effective building product because of its durability and low maintenance requirements.
If you have questions pertaining to any of our cladding materials please contact our stone experts here. We look forward to hearing from you.
---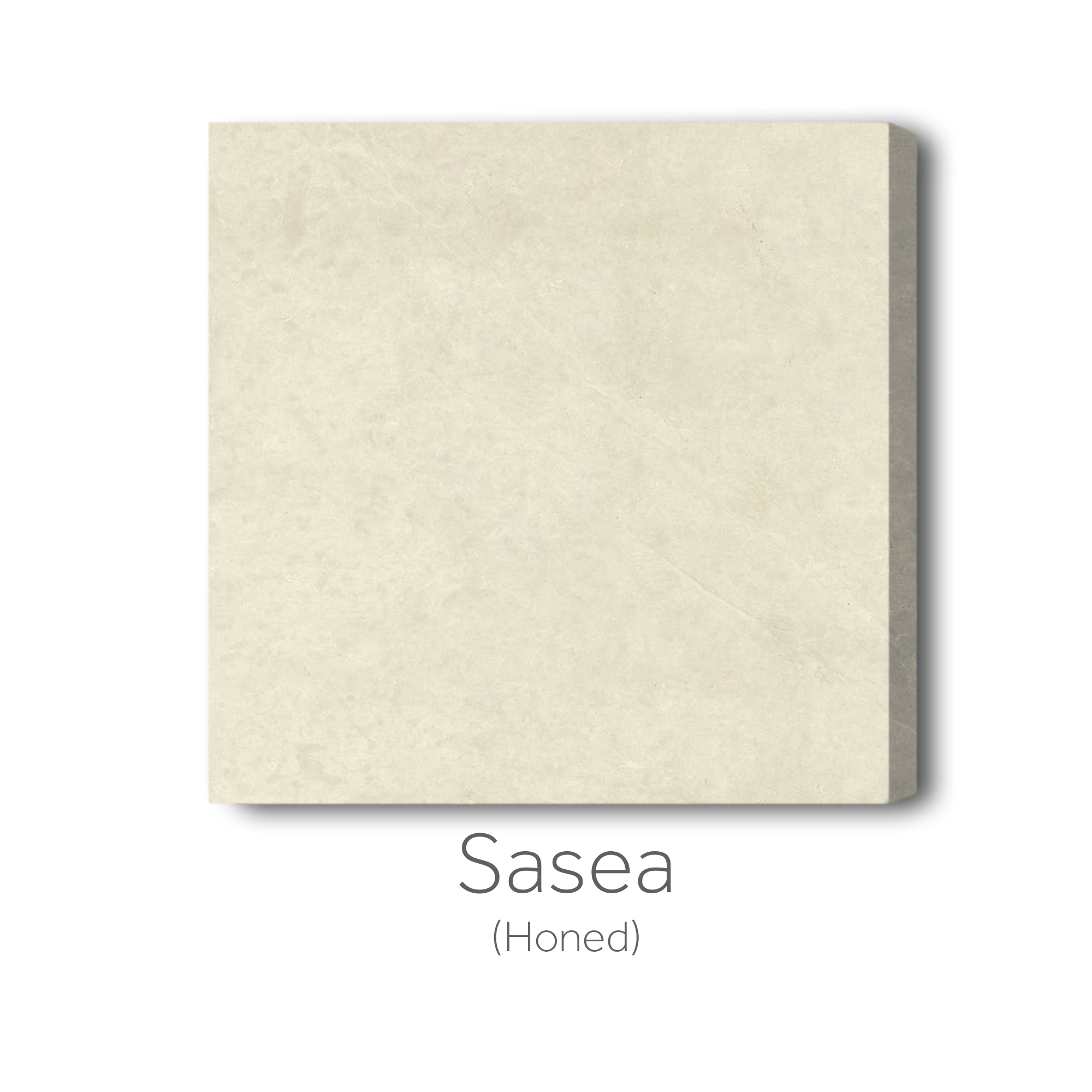 Inspired by Caliza Sahel limestone, this keeps its elegant tone, while providing the quality of Dekton. With its grayish-cream tones and a design bursting with details, Sasea keeps its calm and controlled structure.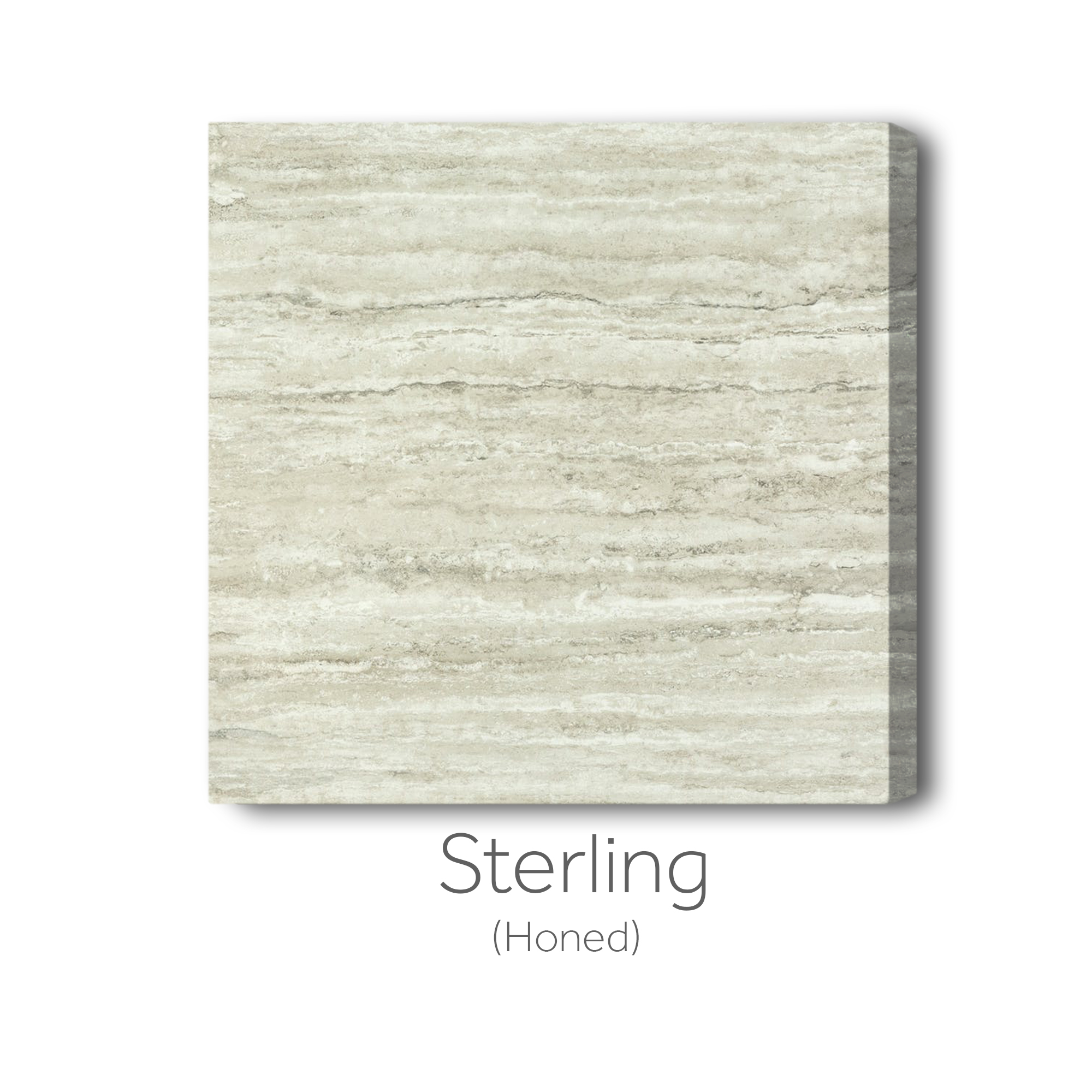 Varying tones of beige and grey predominate in this color, which strives for a balance between naturalness and sophistication.
Danae materializes softness with a beige hue and a homogeneous vein in a darker shade. Elegance and sobriety for a material that fits the look you are trying to achieve. Evoking the sand movement, will provide with naturalness to your space..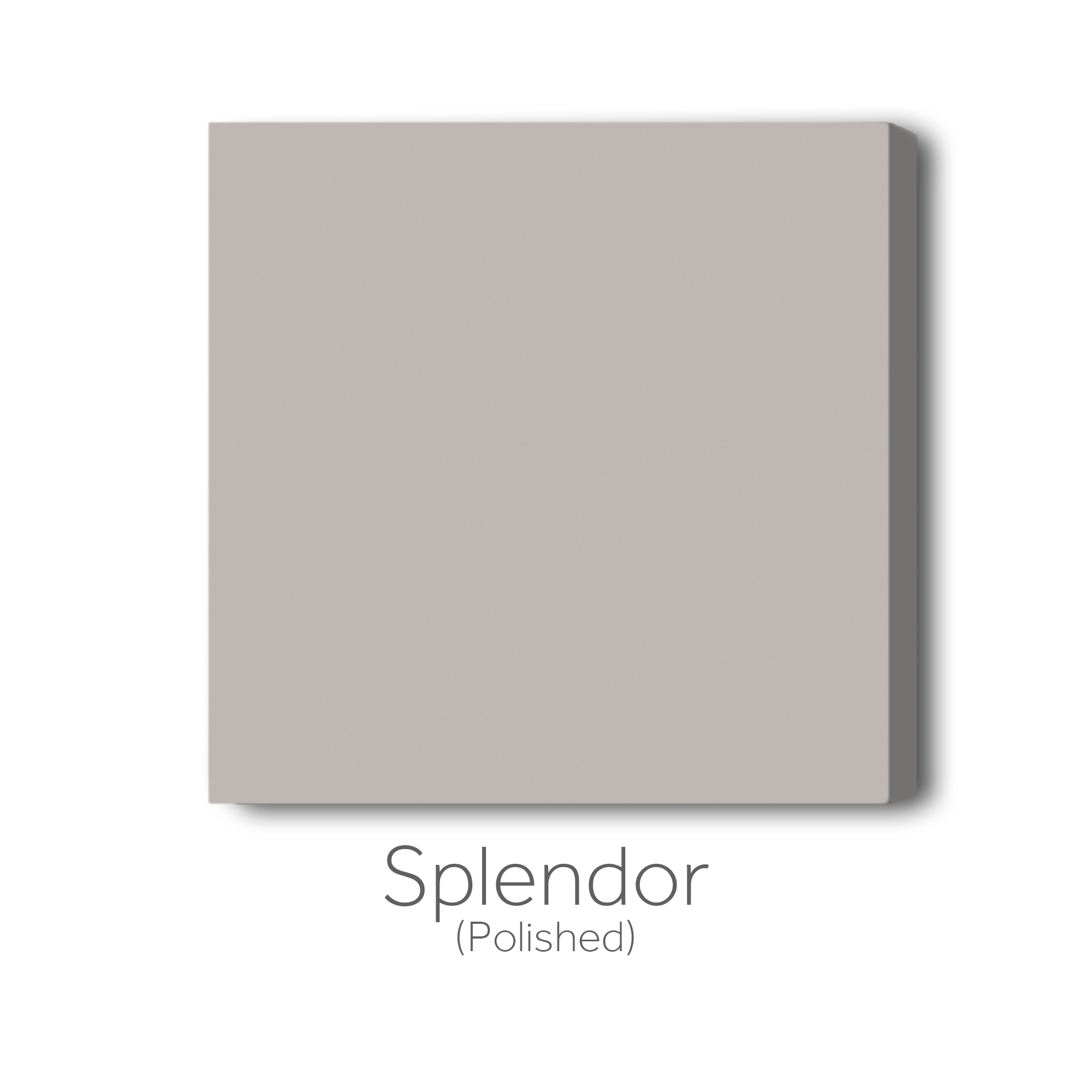 The new polished monochromatic gray to light brown with a stunning crystalline shine.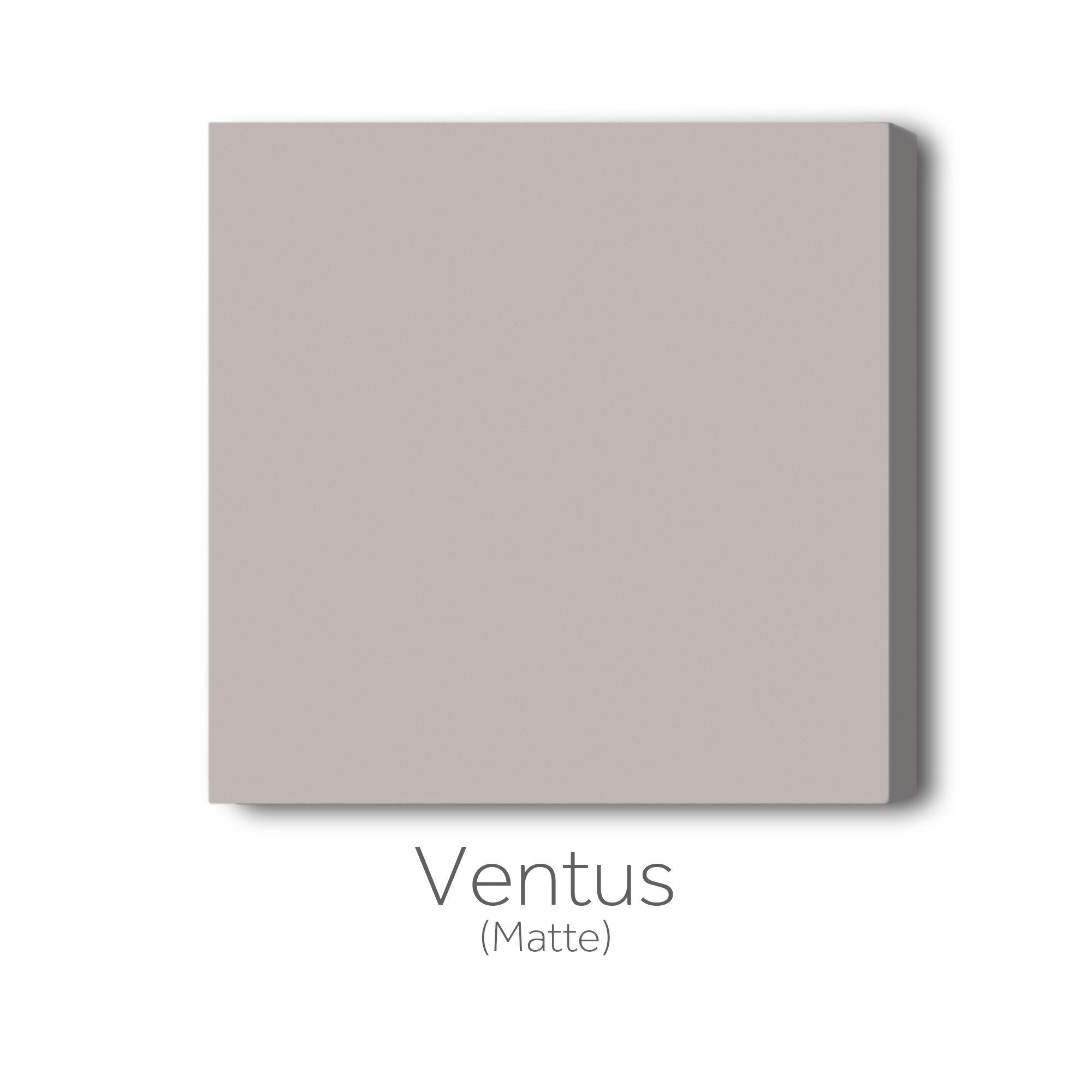 A Monochromatic gray with a matte finish.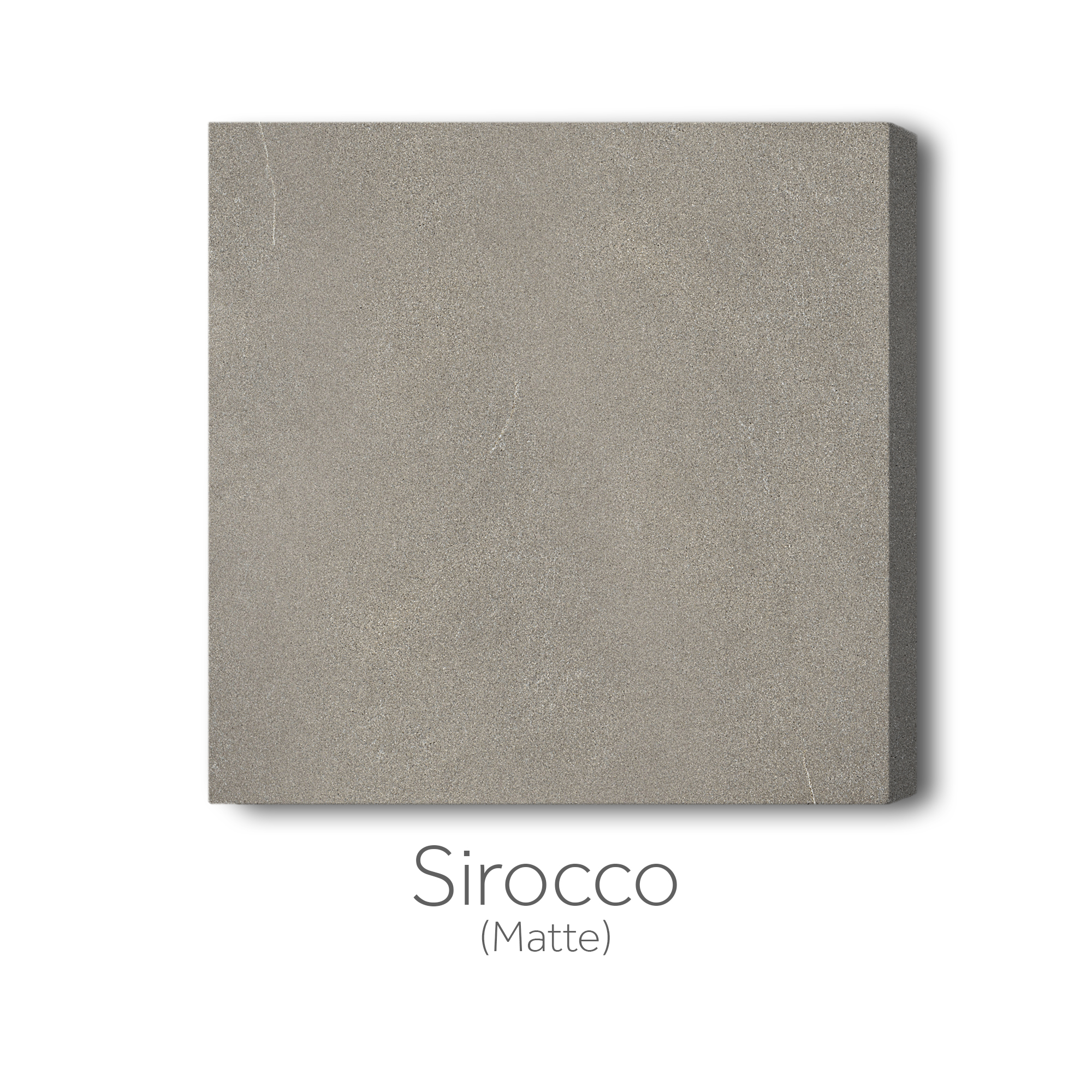 With a background sepia brown, to monochromatic gray you will be able to glimpse soft veins in soft shades that break the monotony of this timeless color that represent the calm..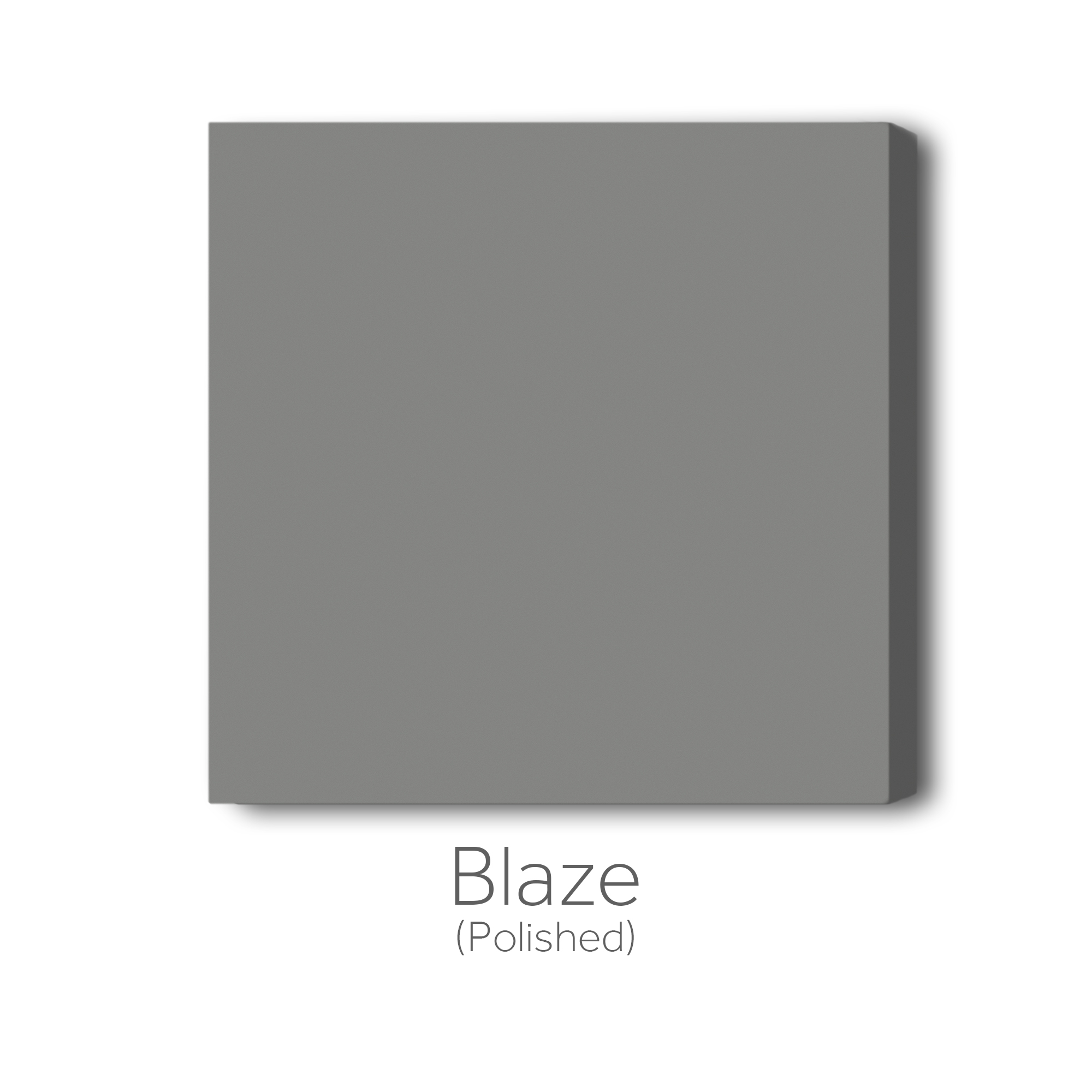 The new polished surface solid gray with a stunning crystalline shine.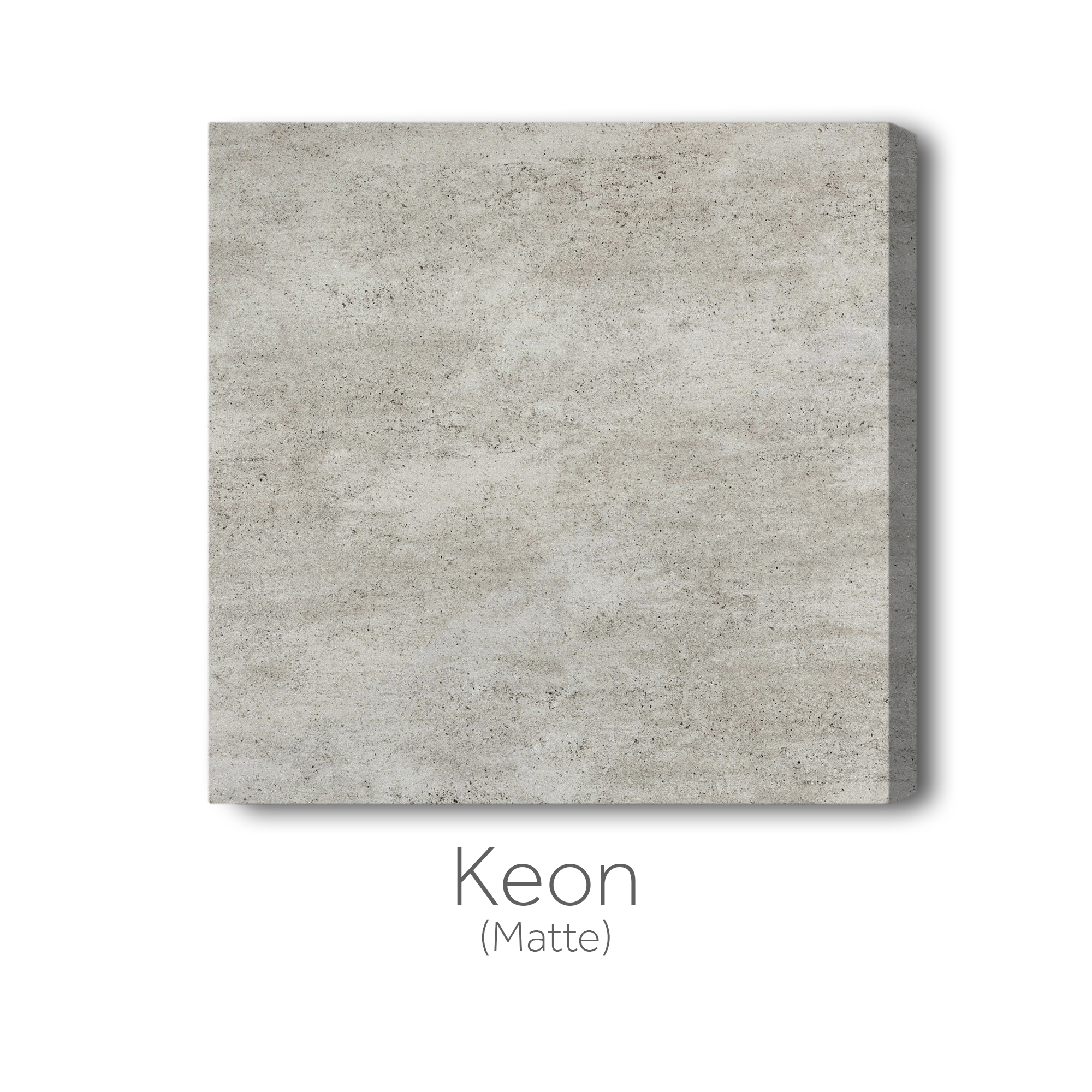 Keon has movement and a finish inspired by the color and texture of natural stone.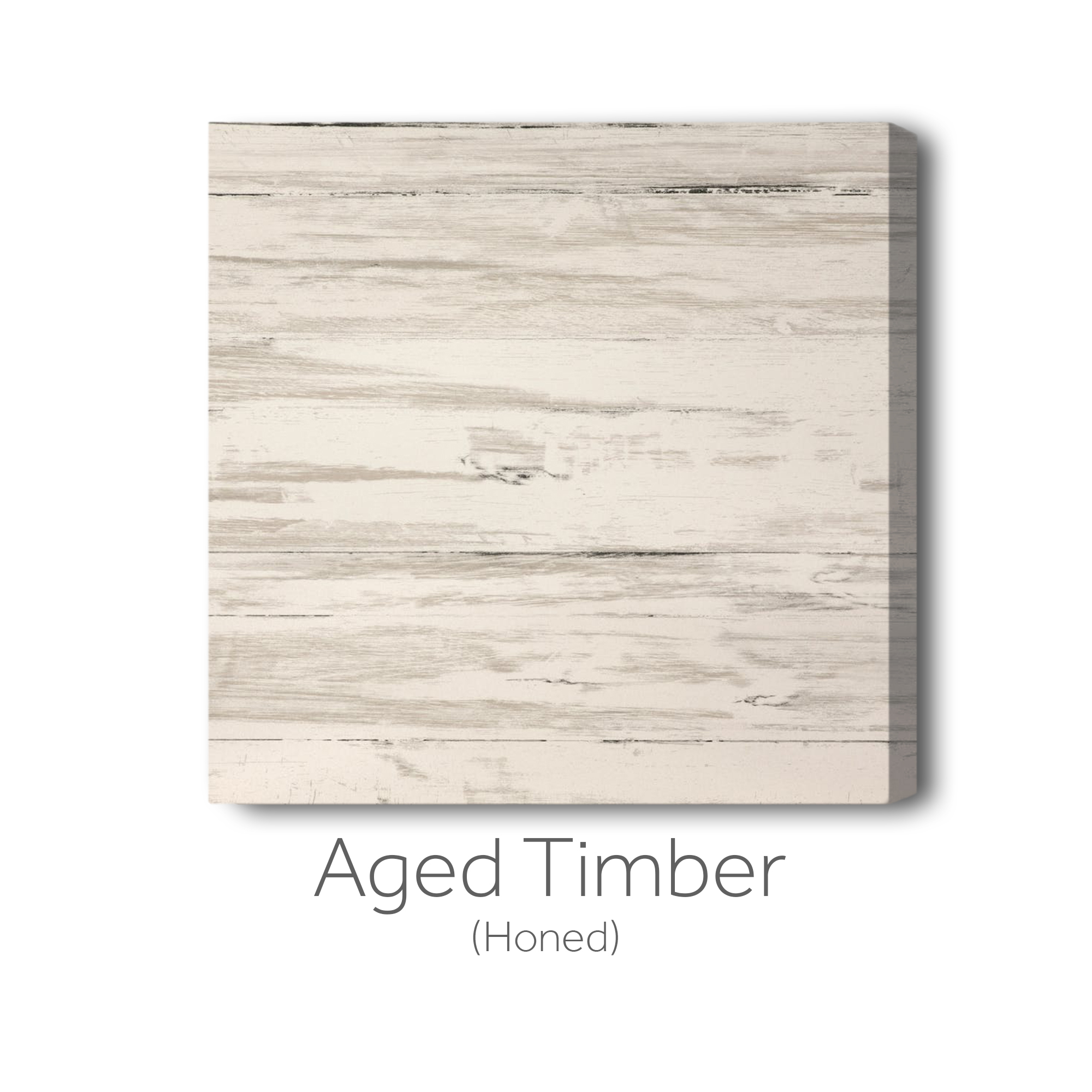 Evokes wood that has been worn down, with a true vintage look. Dark veins, on a beige base that is almost rose-coloured, highlight its character.
Inspired by natural materials, with neutral base tones and subtle details. Its structure is characterized by the natural movements of its veins, set in a clear grey, neutral background.
With its dark colors and its worn structure, it reflects the personality of the industrial design range by reinterpreting it and showing its most innovative and trendy side. Aesthetically pleasing thanks to its grey veining and warm shades, it is combined with a smooth matte finish that makes it ideal for today's most contemporary spaces.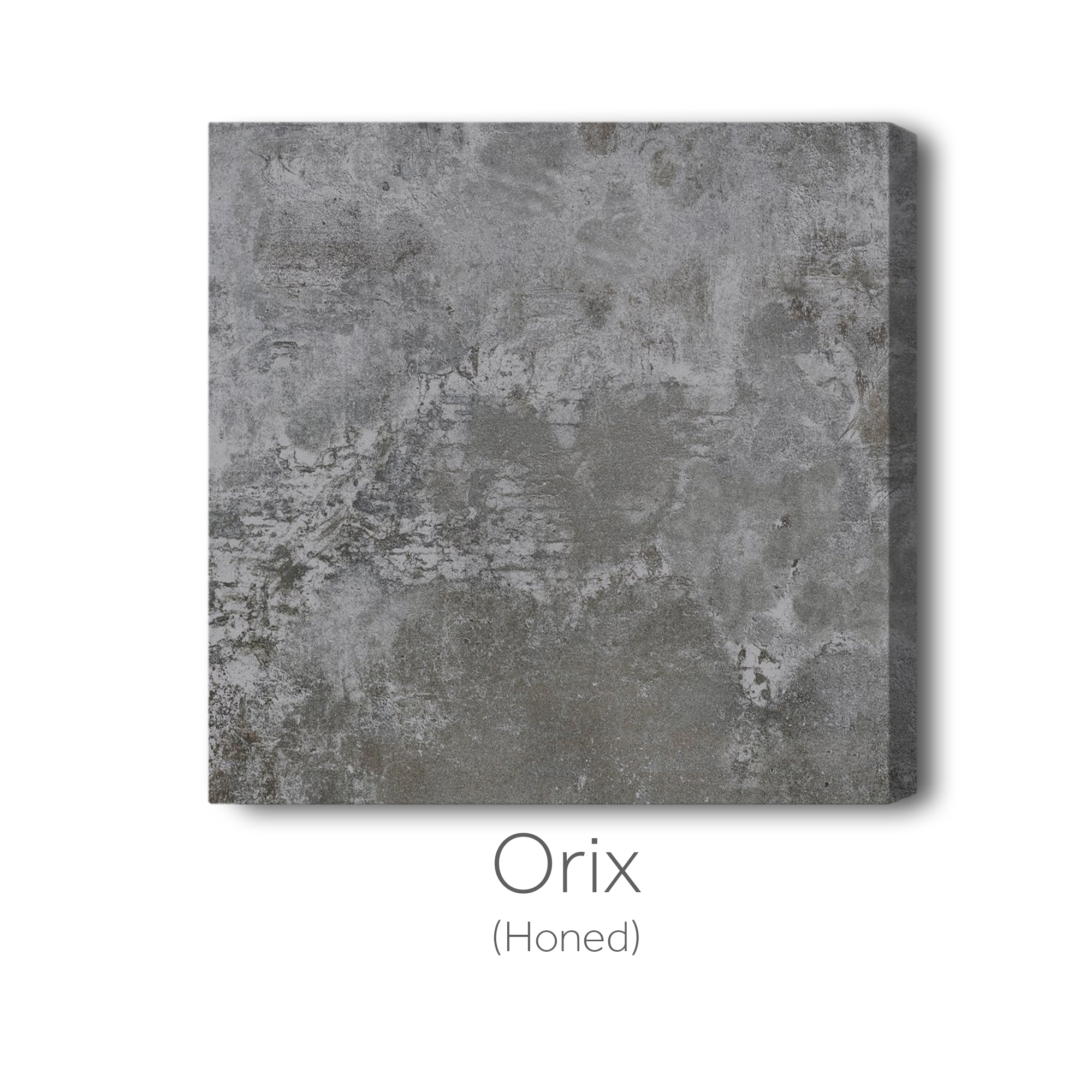 Orix is a worn cement in which industrial aesthetics are characterized by being iron, cold and broken. Representing a dichotomy between the new and the worn, the color combination is based on different shades of grey, blue and green.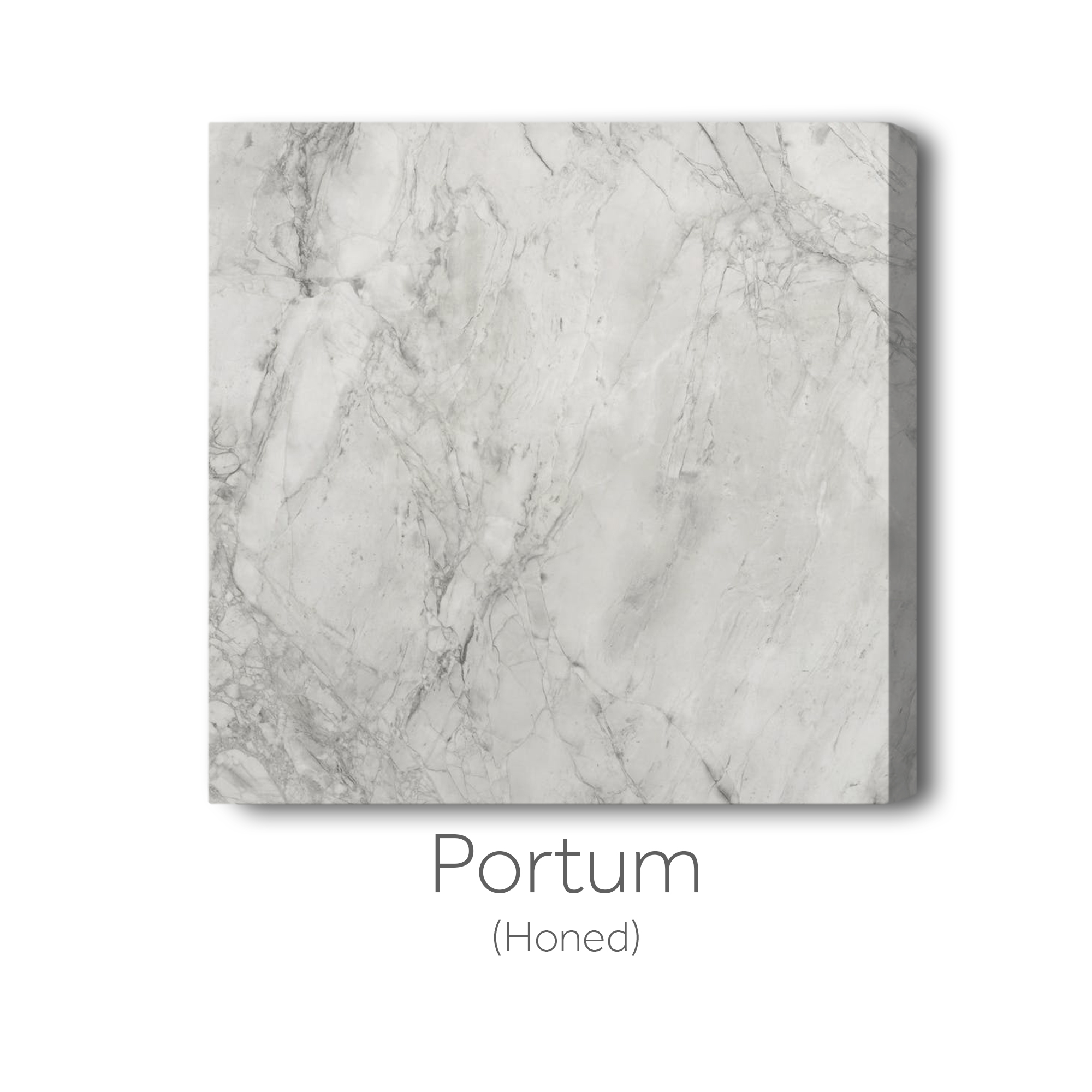 Inspired by Portobello natural Stone, Portum, with Velvet finishes, search the perfection in tone, structure, and background. The beauty of its grayish veins with the sculptural pattern over a whitish base with caring watermarks. A trendy design full of character and elegance.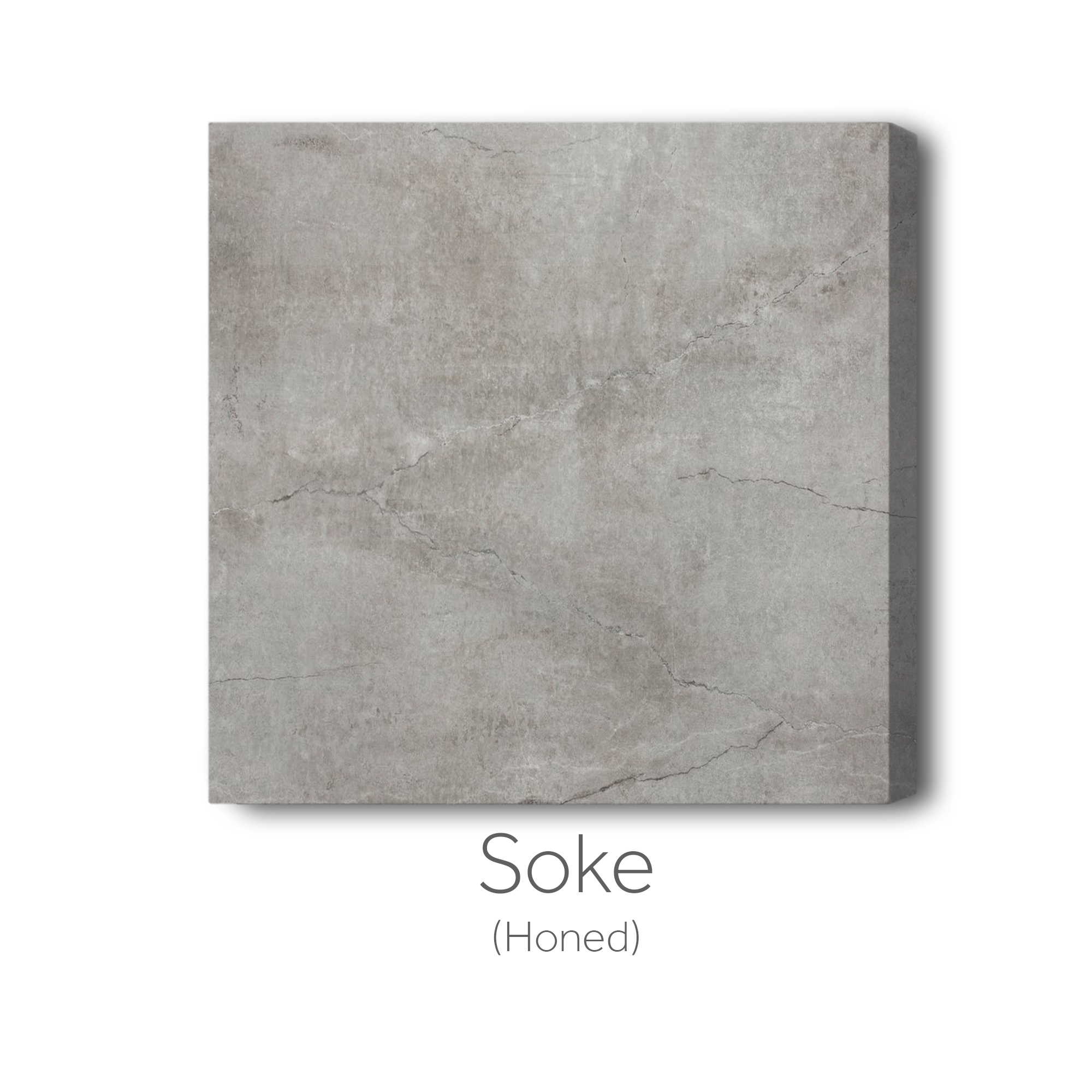 Inspired by classic cement floors, the pattern and colors have been meticulously designed. Its structure of realistic veining combines with a background filled with details. Foreground and background merge perfectly thanks to a range of grays, making it a versatile color that adapts to any application.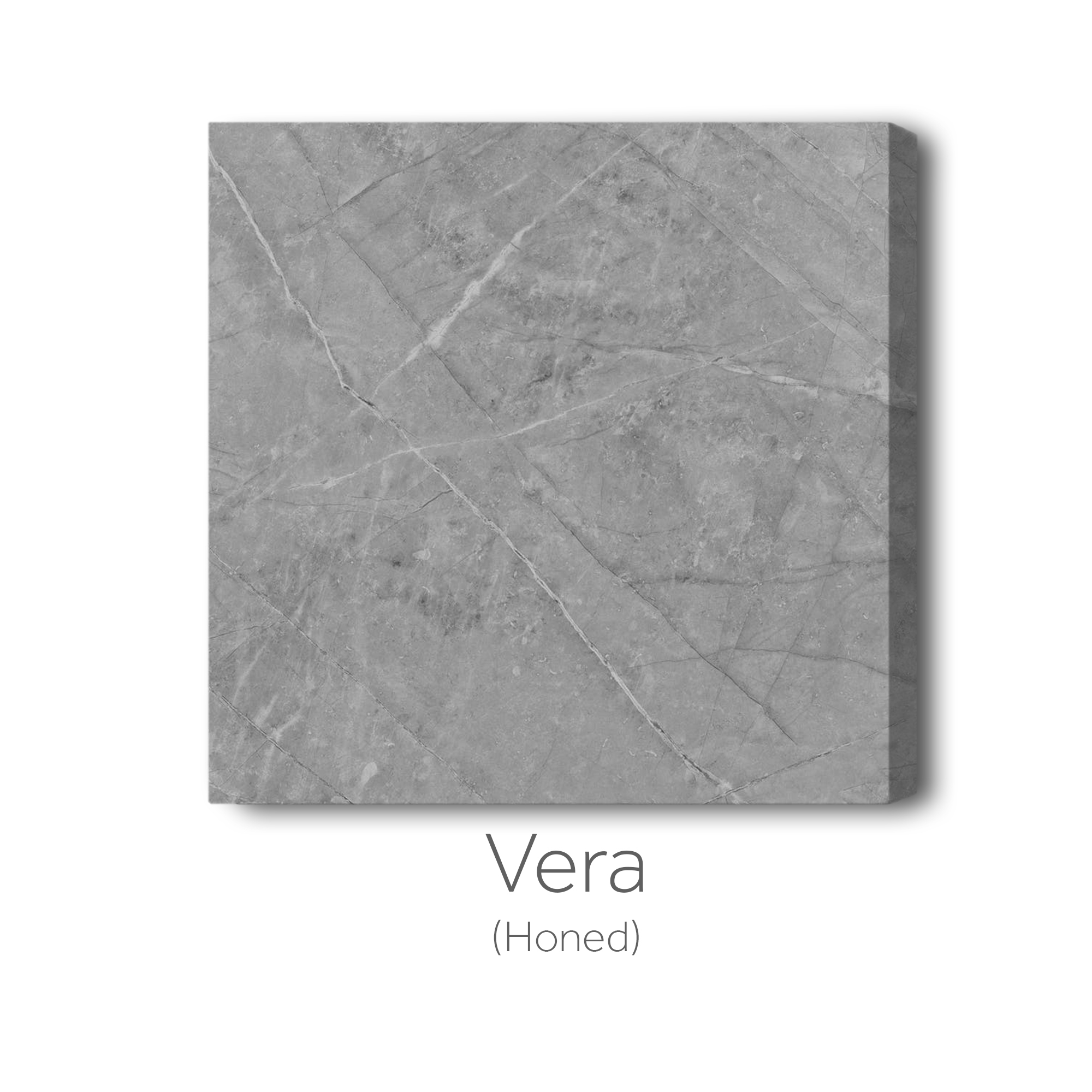 Vera is characterized by the natural movements of its veins, set in a clear grey background.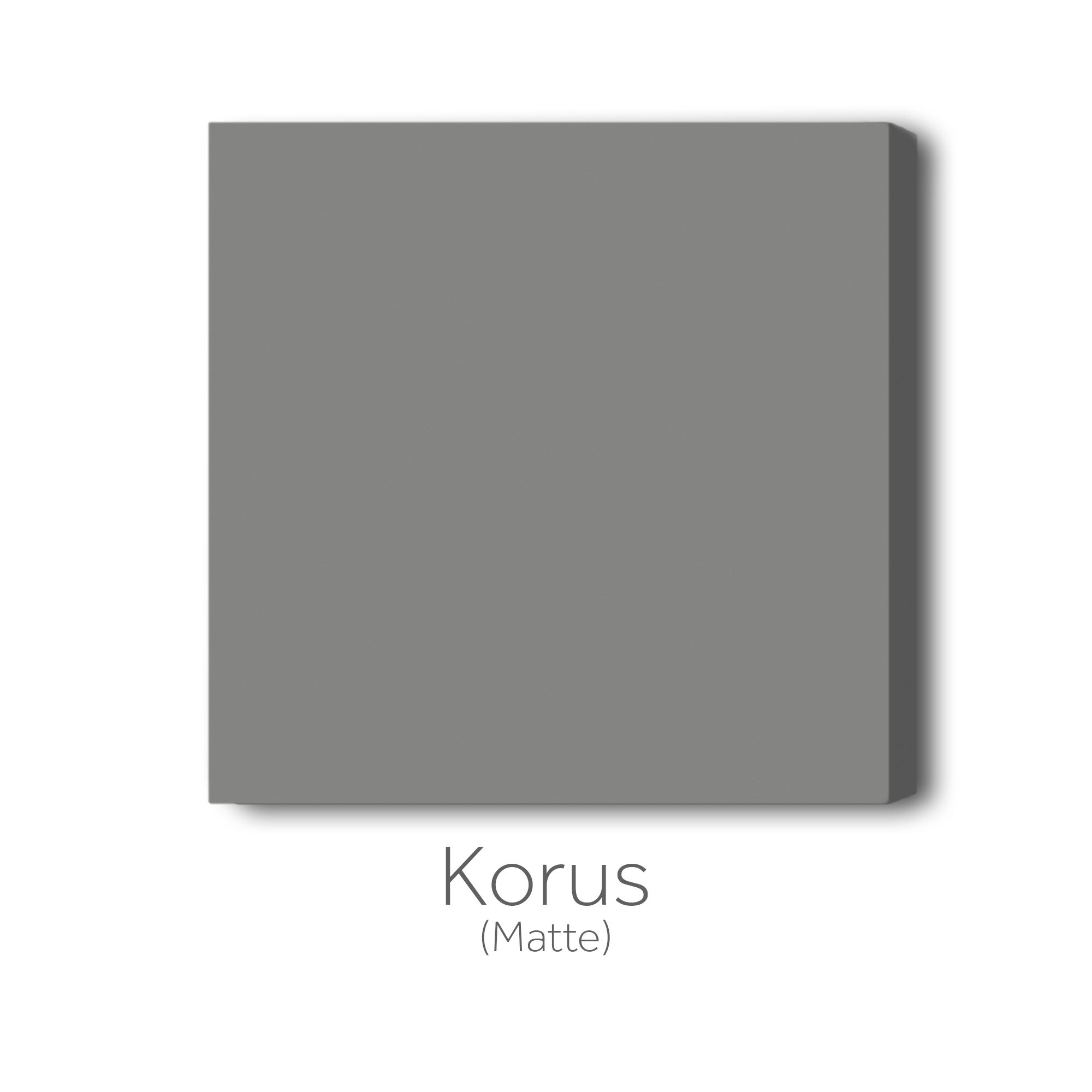 Korus is a warm and sober toned solid gray with a matte finish.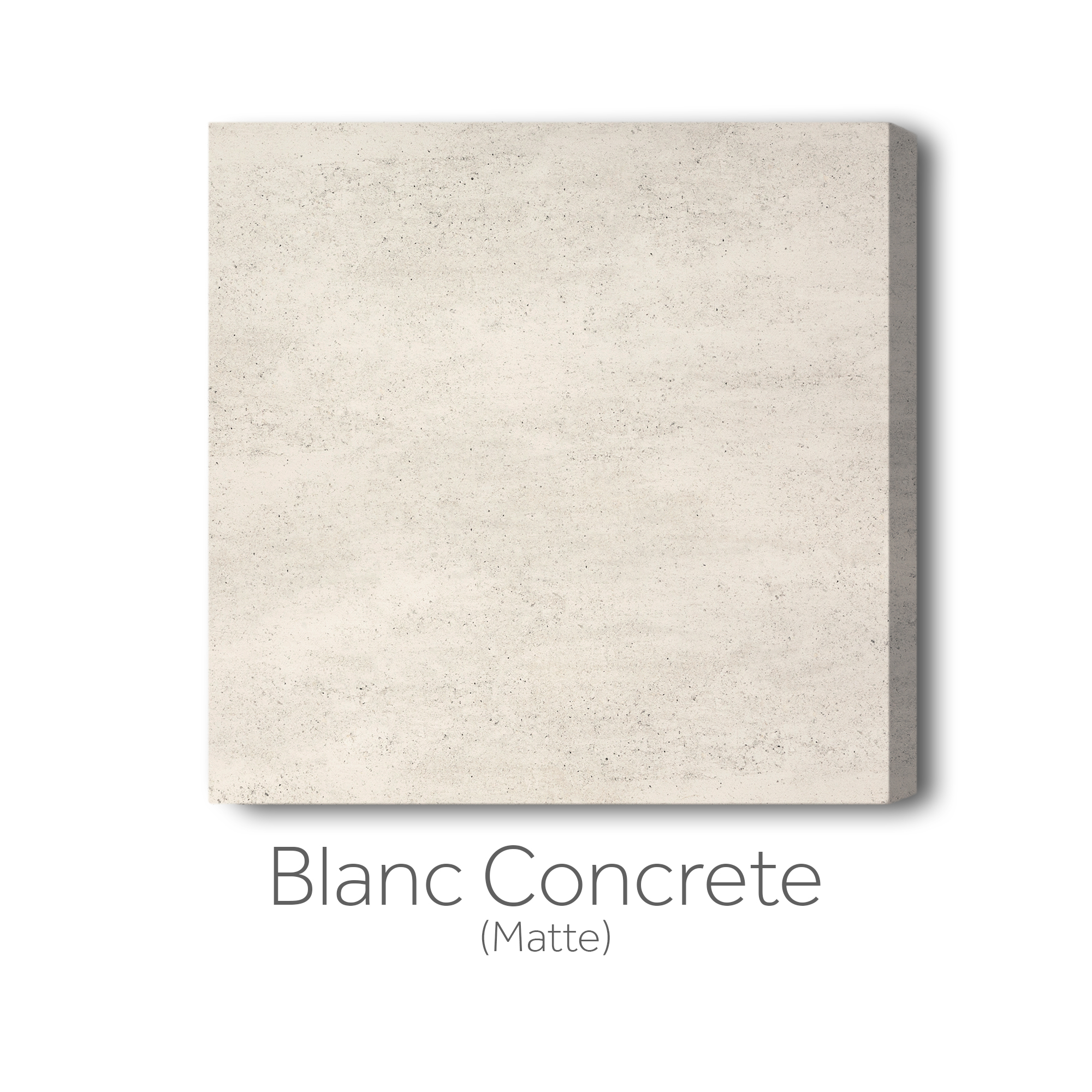 The Blanc Concrete color has a veined pattern which follows the characteristics of natural rock formations from marble to sand and limestones shades. Matte Finish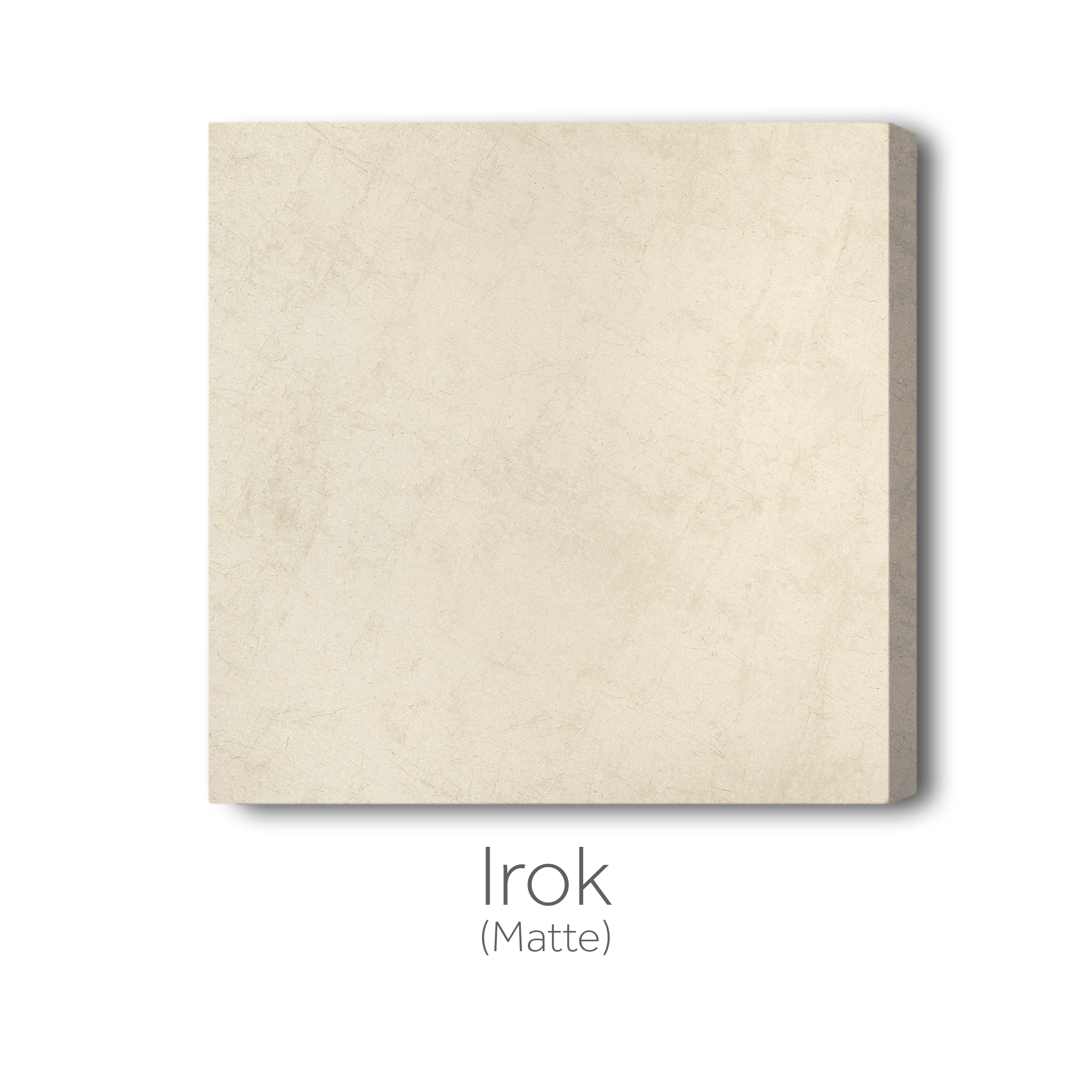 Resembling limestone this Irok light cream chromatic range of cream color carries the resemblance of the beautiful Texas prairie or the appearance of old limestone. Smooth Finish
Makai has a balance of brownish and cream colours that provide a wood-inspired finish. A taste of nature with a vintage-white tone. Brushed textured finish.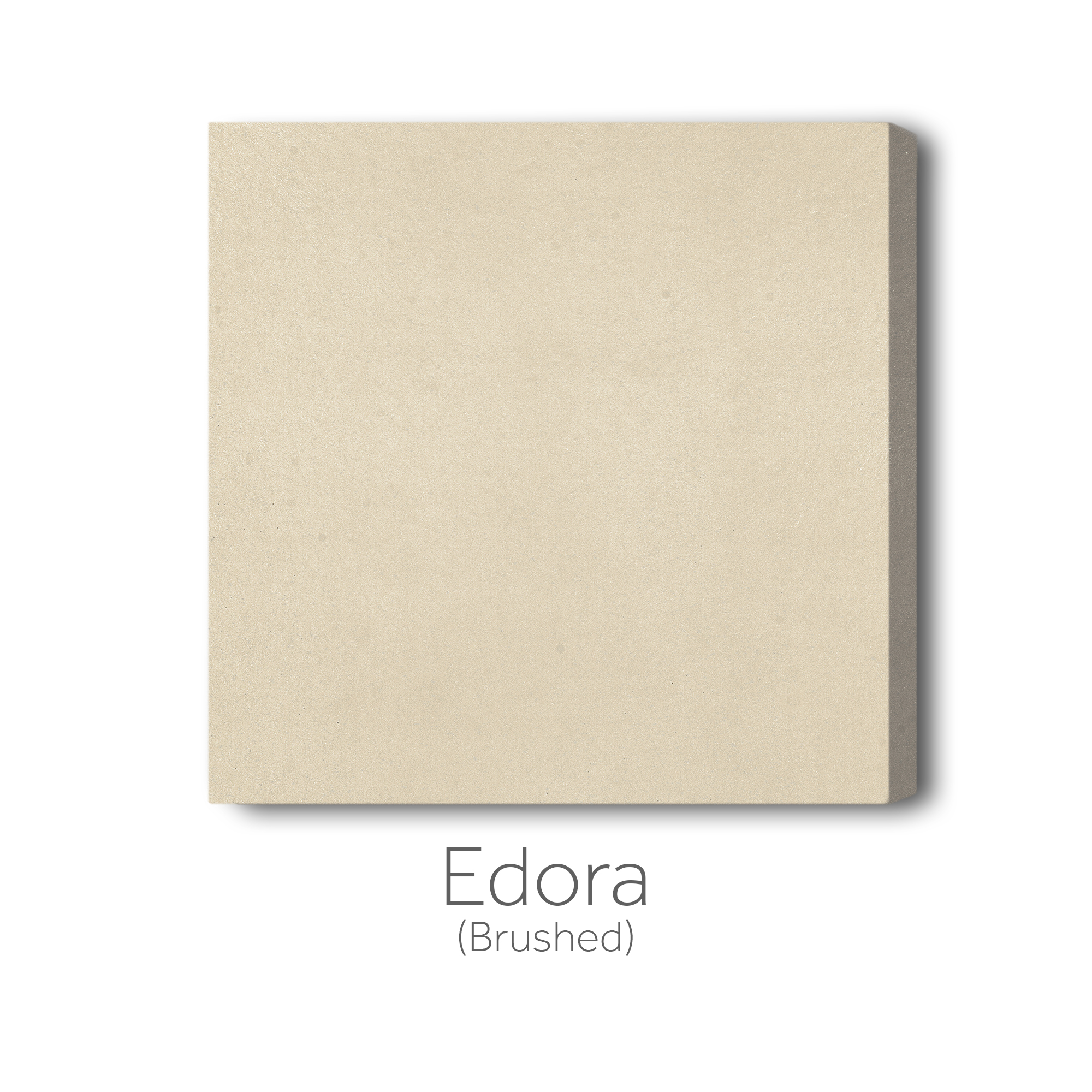 Edora brings together a uniform tone full of soft cream to light gray wavy textures.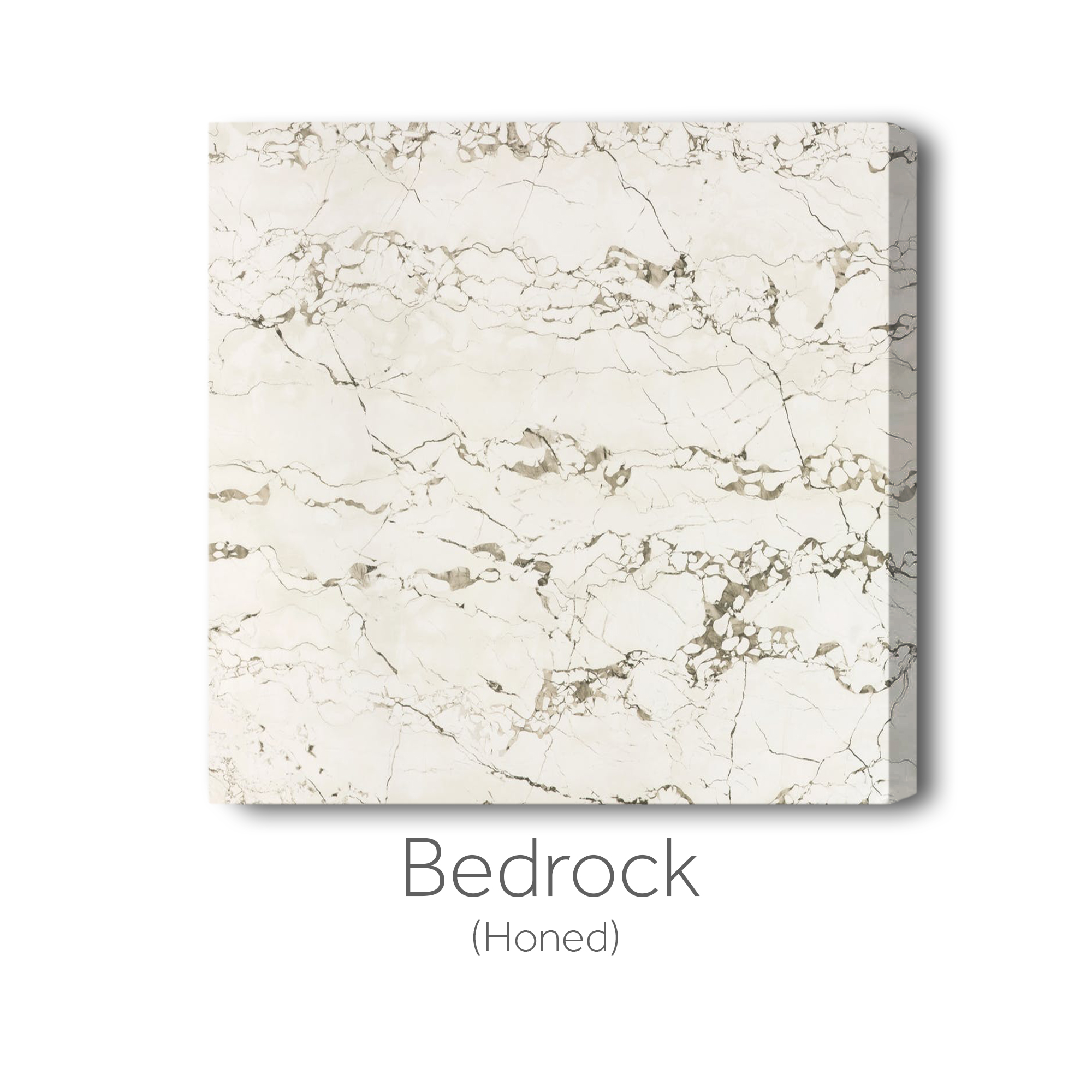 Inspired by deep rocks, as its name suggests. Nature's hardiness is captured in this design on a beige background with fine, abundant veins.
A reinterpretation of conventional cement inspired by industrial aesthetics. Its subtle structure over a White base tone makes Luna a trendy color. The pattern and background merge perfectly.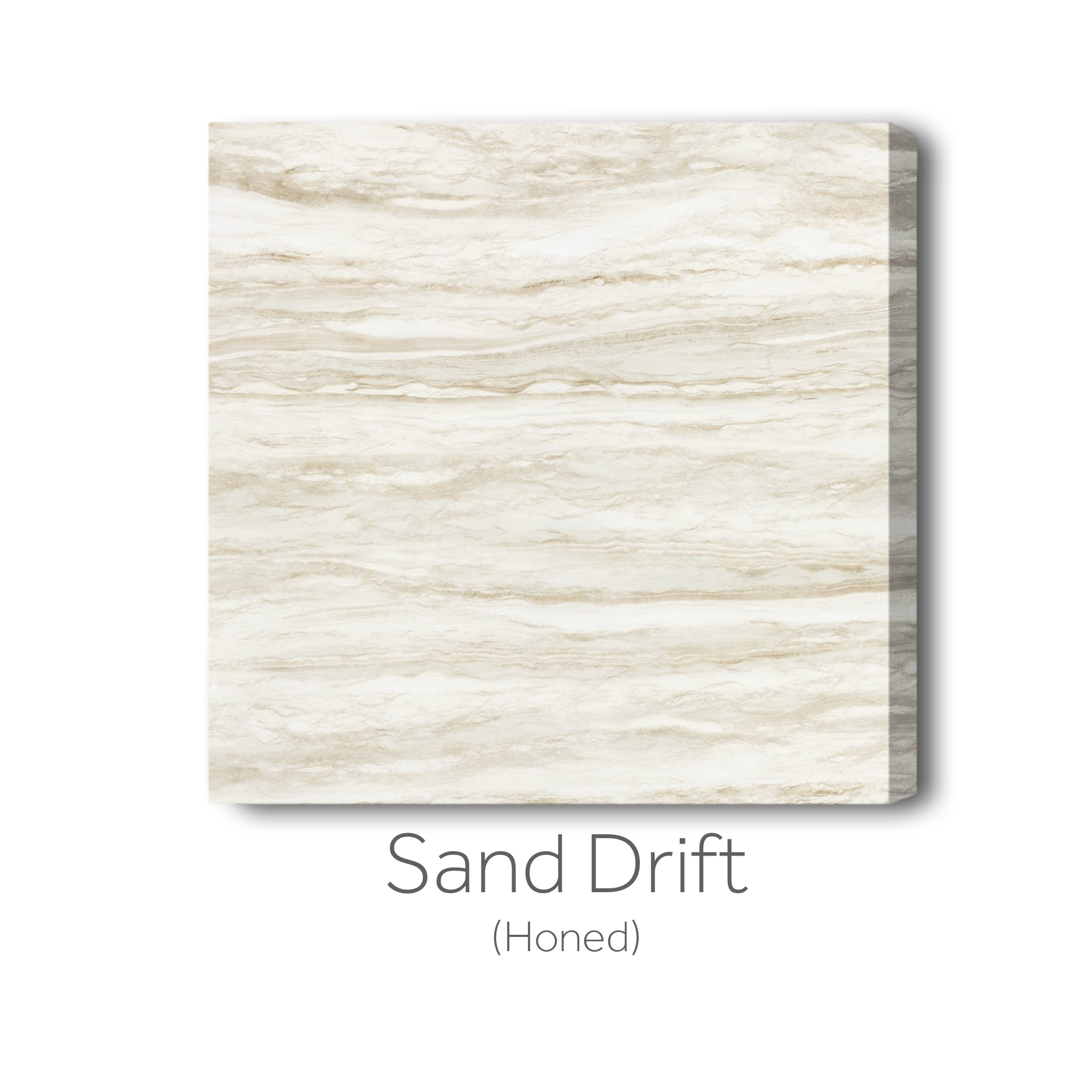 A worn down, true vintage look with dark veins, on a beige base, highlighting its character.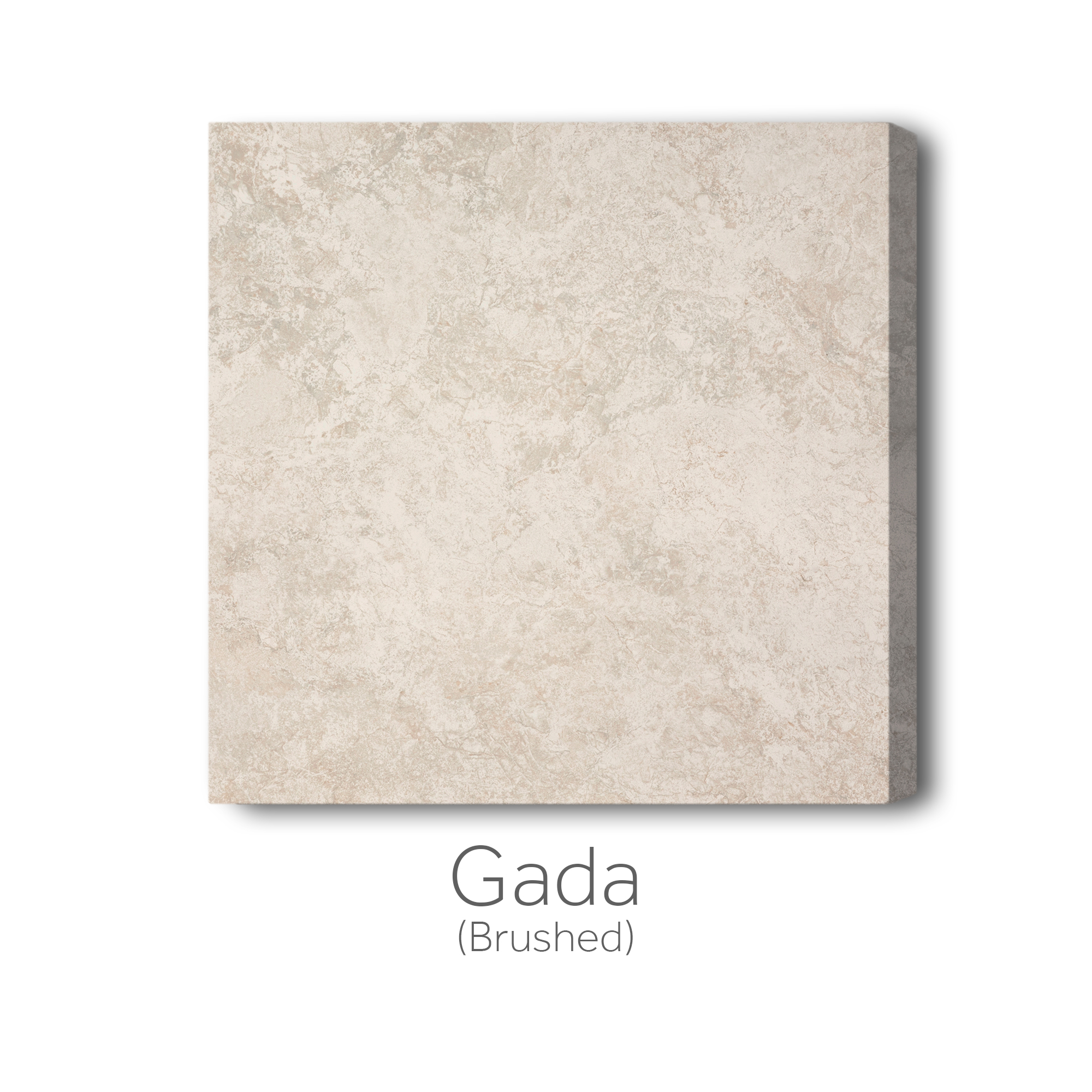 Inspired by natural stone, Gada resembles a quartzite. A extremely natural color whose texture mixes a satin finish with the roughness of a quartzite with a brushed texturized finish..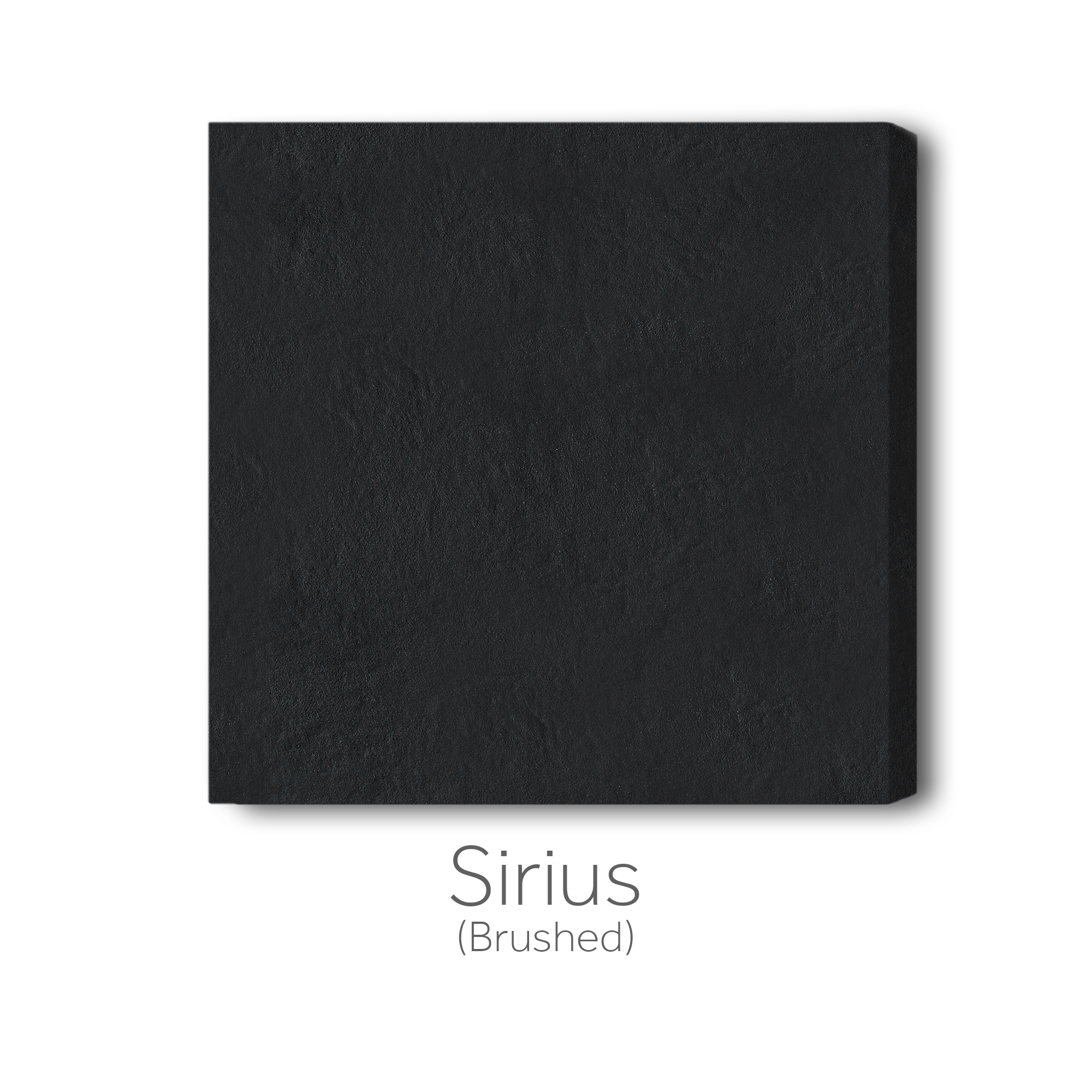 Sirius is a monchromatic black colors, its brushed texturized finish evokes the appearance of marble or granite..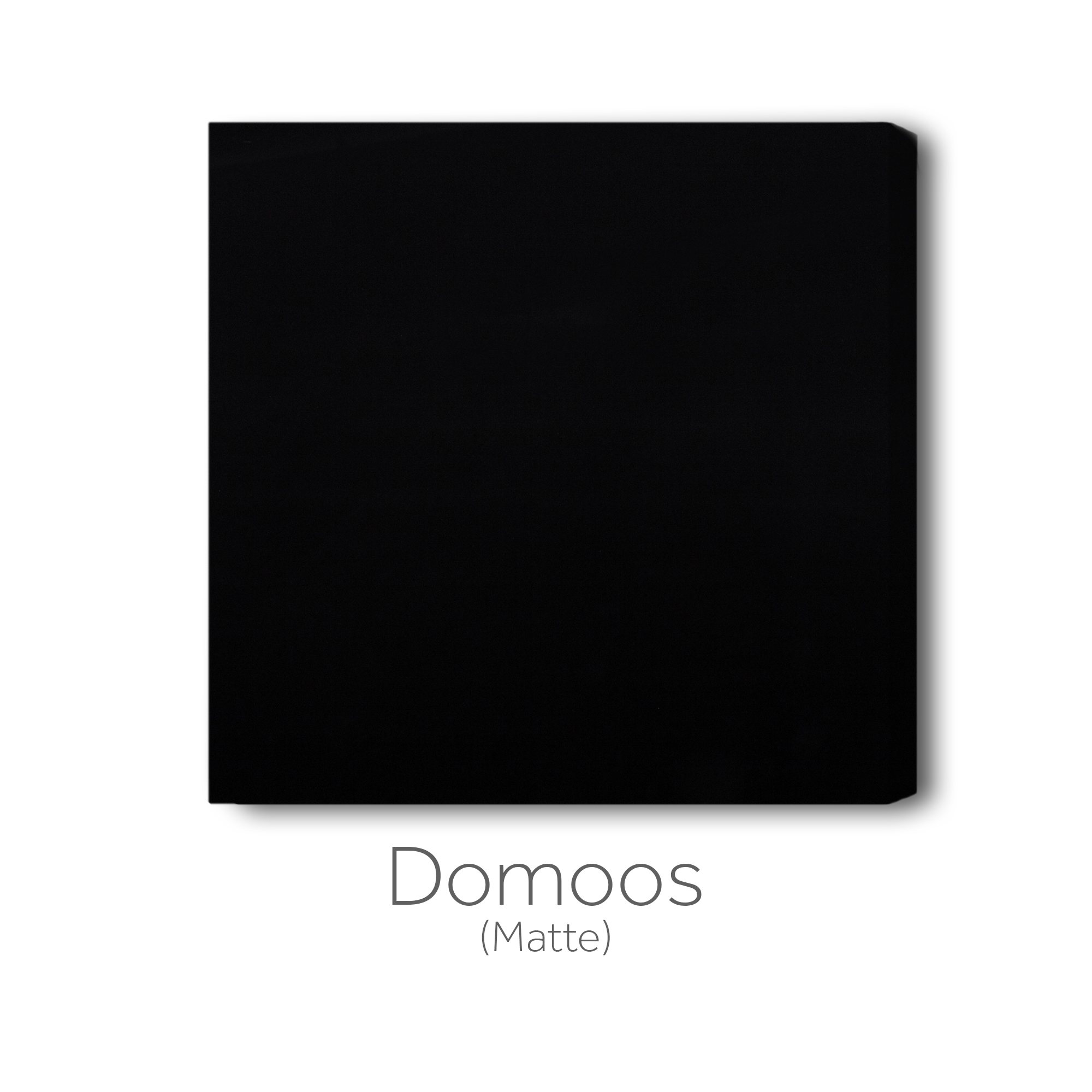 Domoos is a charcoal/black with a soft matt finish. Favors granite or marble look.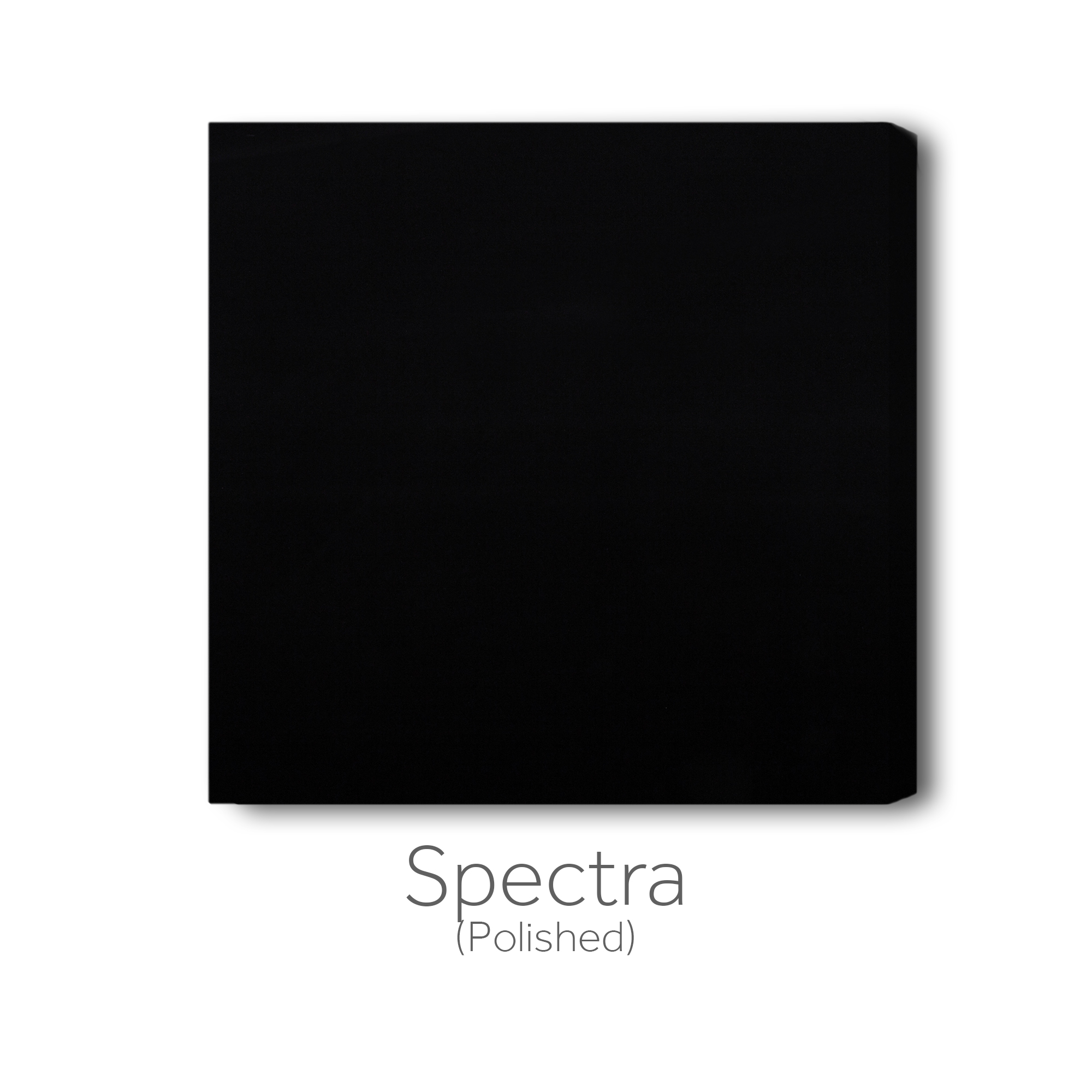 The new polished surface solid black with a stunning crystalline shine.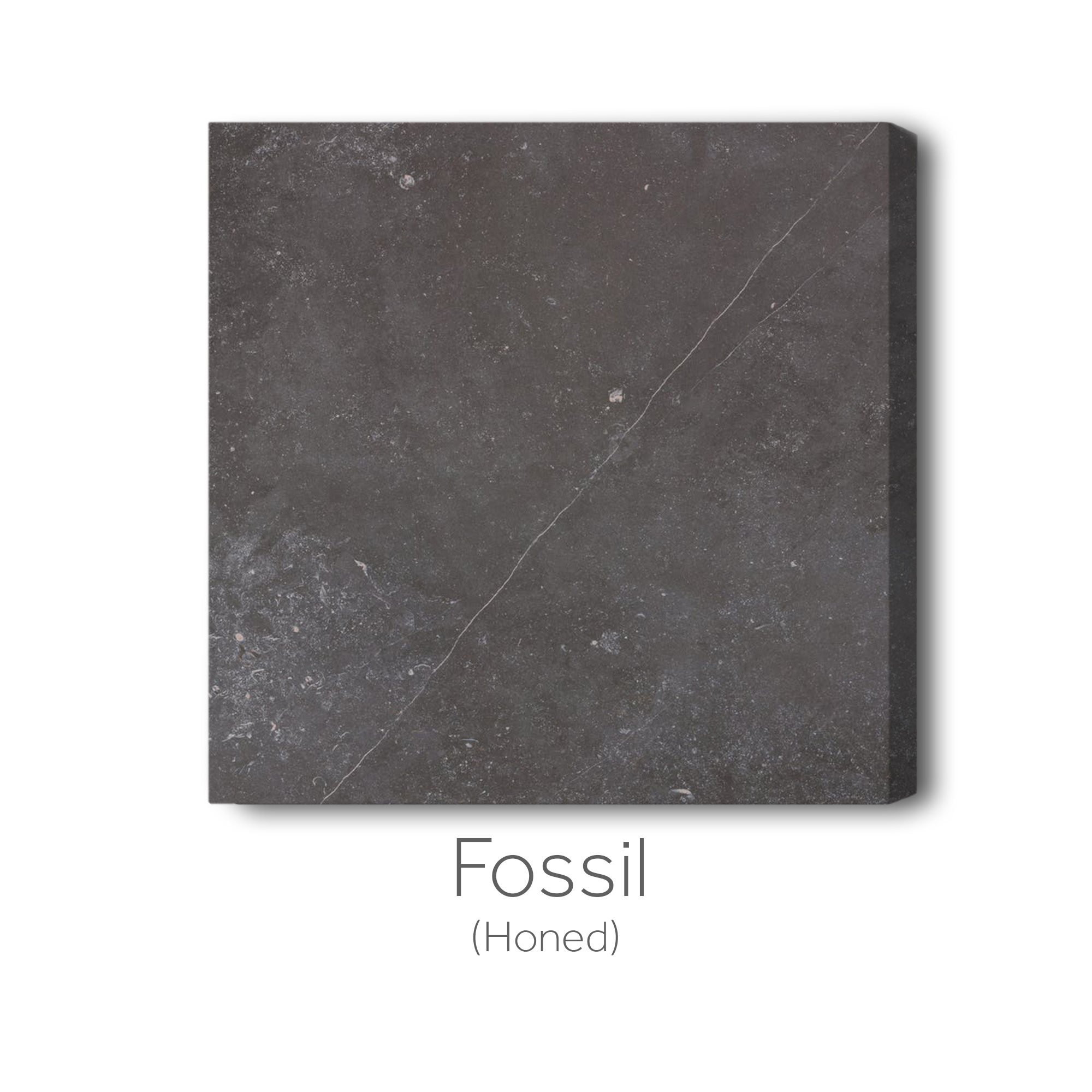 Inspired by natural stone, thanks to its elegance and versatility. Fine veining – naturally arranged throughout the slab – and the smooth matte texture endow it with a timeless color.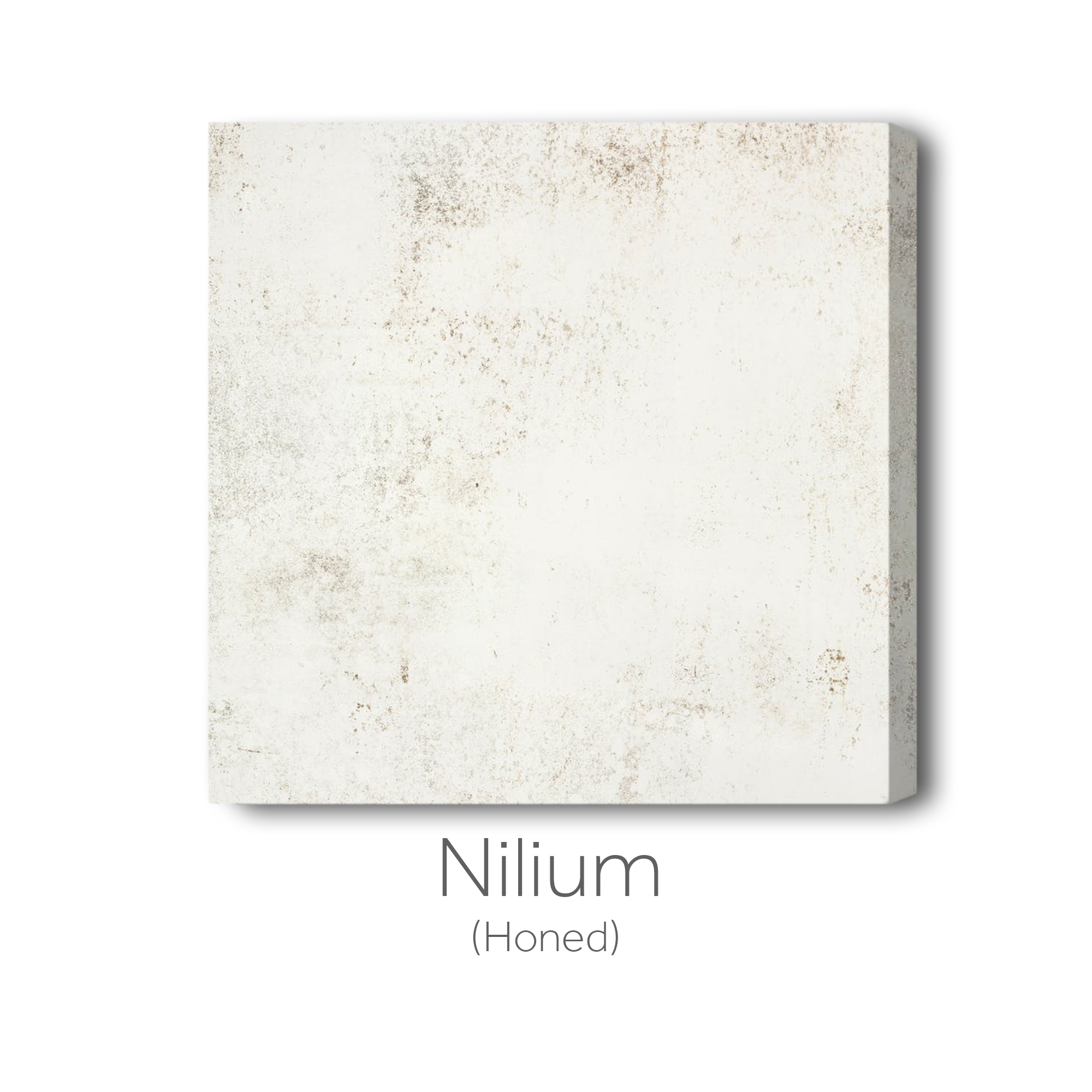 Nilium is the minimalist element of the Industrial series. Inspired by silver metal, it offers a subtle cocktail of white and grey shades. The delicate appearance of warm colors represents the beginning of the oxidation process of a material.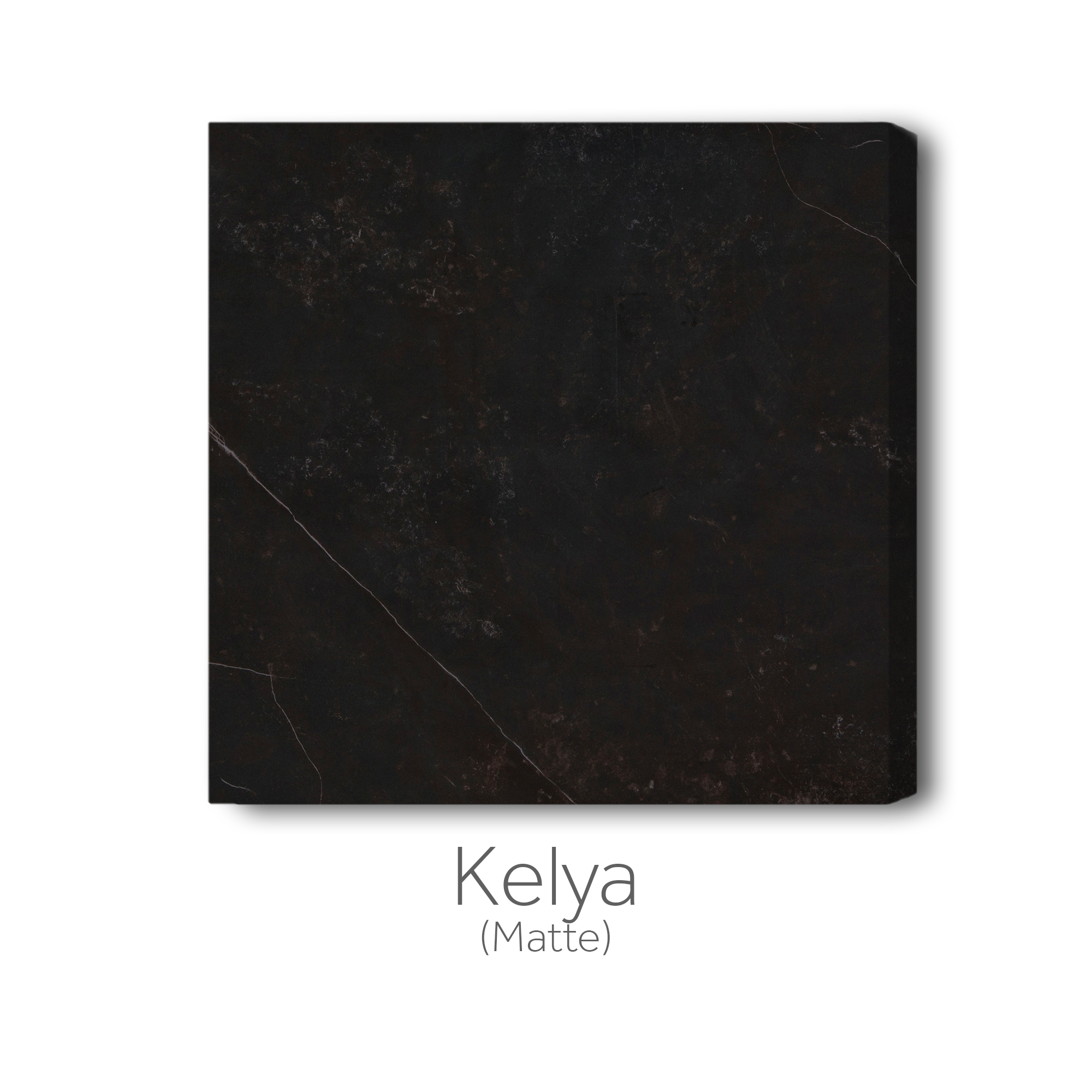 Kelya features a finish inspired by dark natural stone. An innovative and warm colour inspired by nature. Matte or Smooth finish with consistant streaks of veining.
A monochromatic white with a smooth matte finish.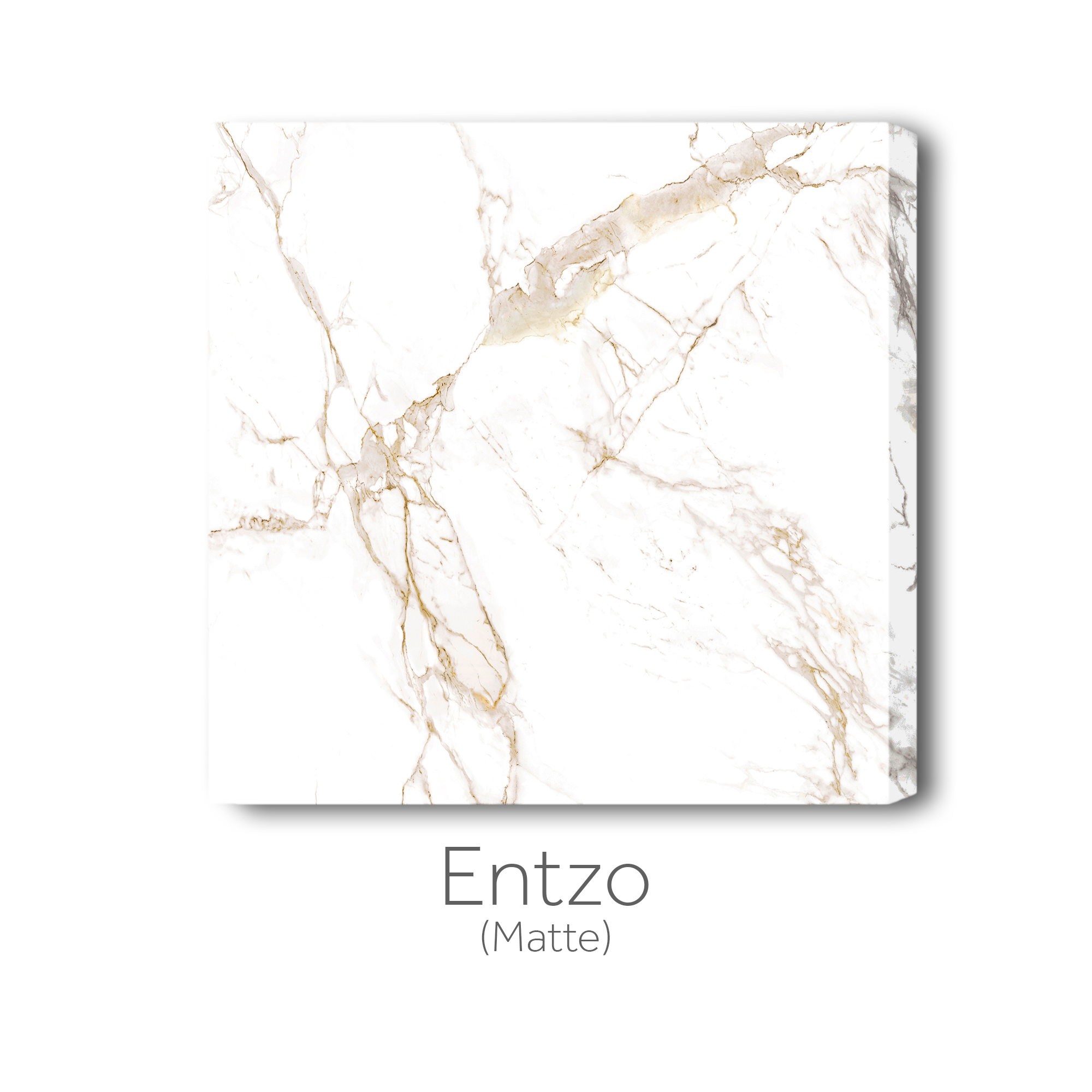 Entzo never leaves anybody unmoved, inspired in the famous Calacatta Gold, it creates a color that mixes gold hues with the characteristic veins of natural marble. Smooth or Matte finish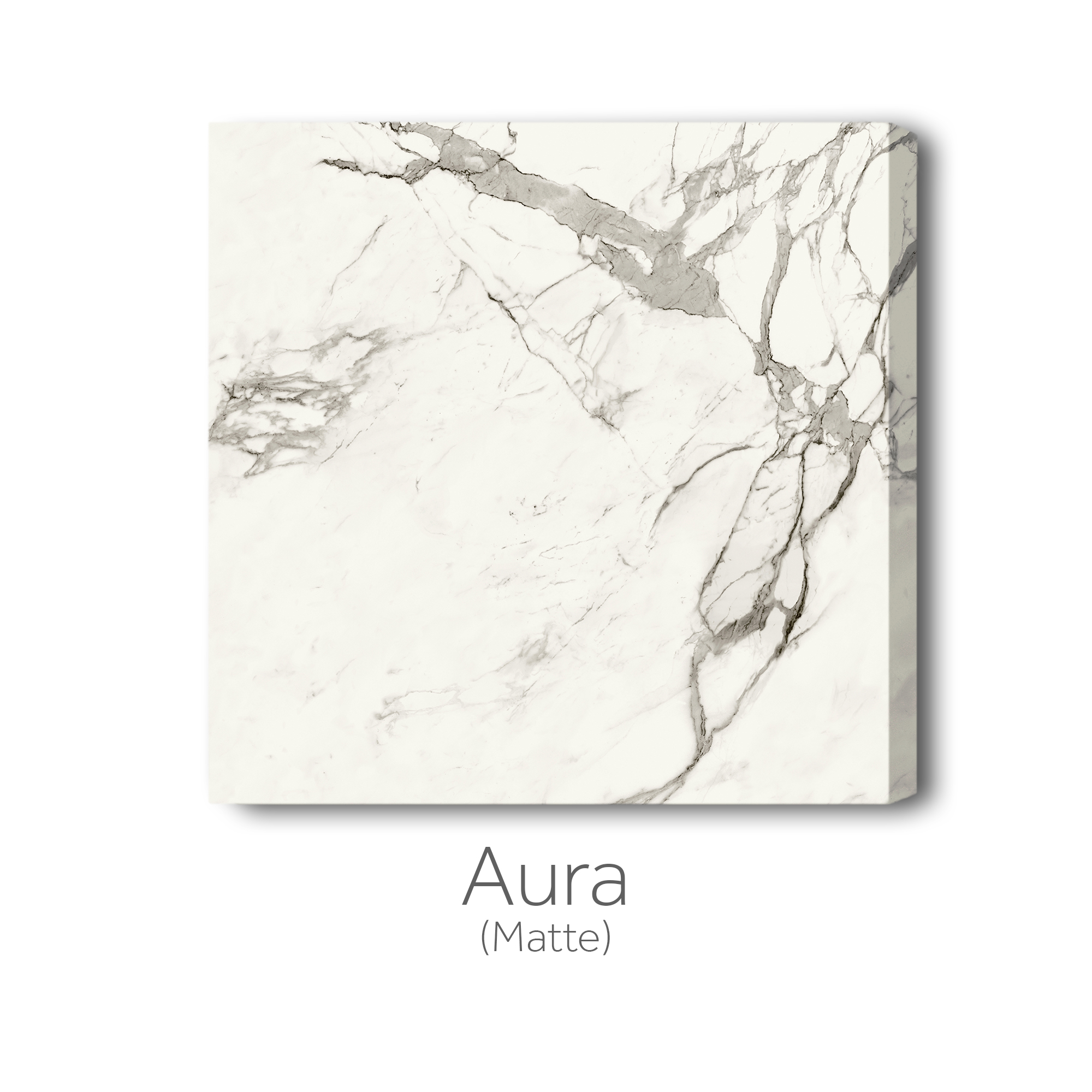 Aura is designed to look and feel like natural marble. It has a beautiful white color with veins of gray, The Aura 15 can also be bookmatched if this is the design to be achieved.
Kairos proposes a very clear chromatic palette, truncated white and pale cold greys. Its natural veins harmonize with the most classical atmospheres as well in the most innovating elegant luminosity for any application. The statuary marble, reference in world of architecture and design, is reflected in this color that can be adapted to any space in your project with outstanding and unique properties within the market.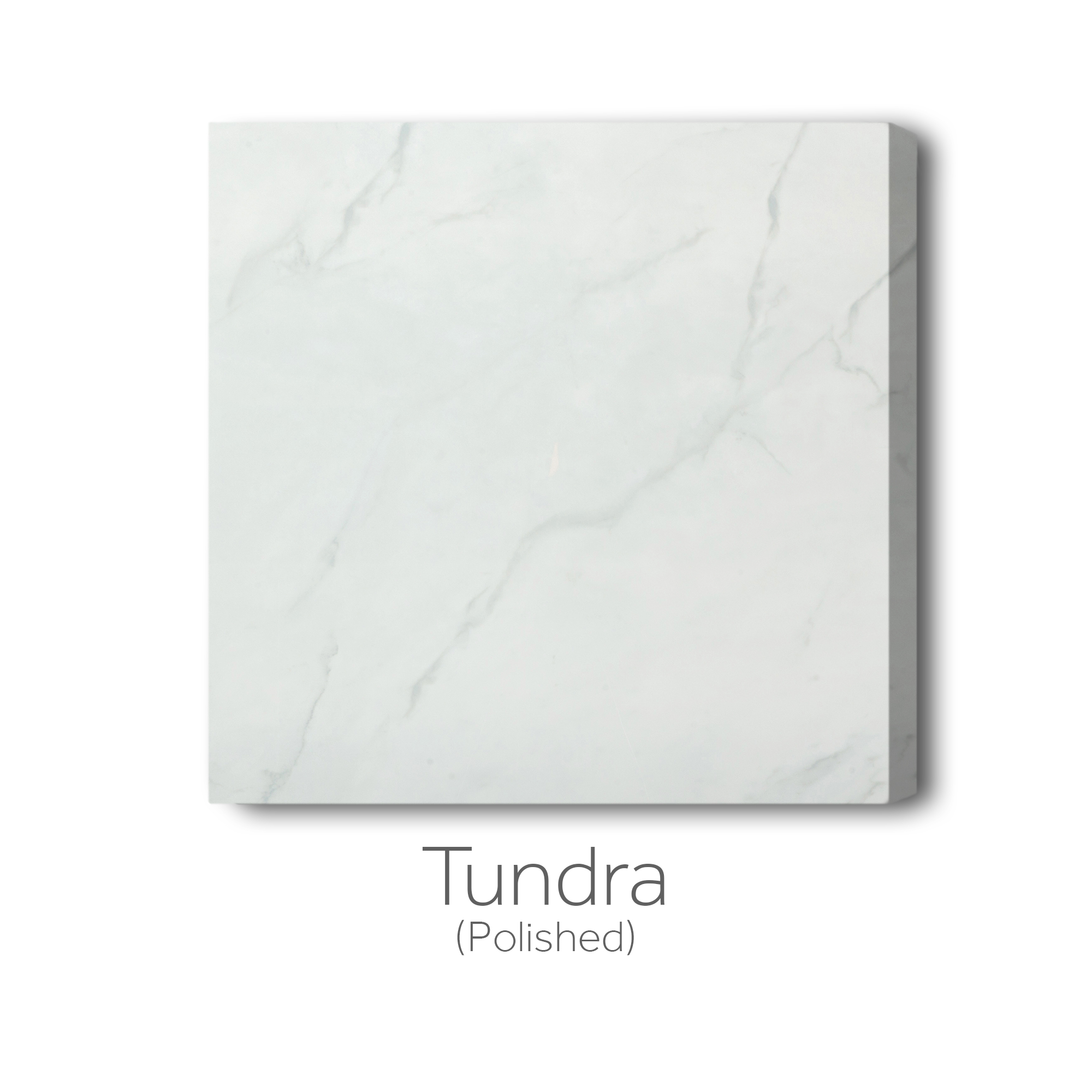 Tundra offers a marble-looking color created by a white background covered by grey veins all across the slab.
Inspired by natural stone, it brings back the beauty of the most luxurious cream onyx. Its color palette, that goes from yellow and brown to more intense hues, fills this product with warmth and nuances. The veining structure is organized in a natural and attractive way. Its extraordinary shine and design make it a special and sophisticated color.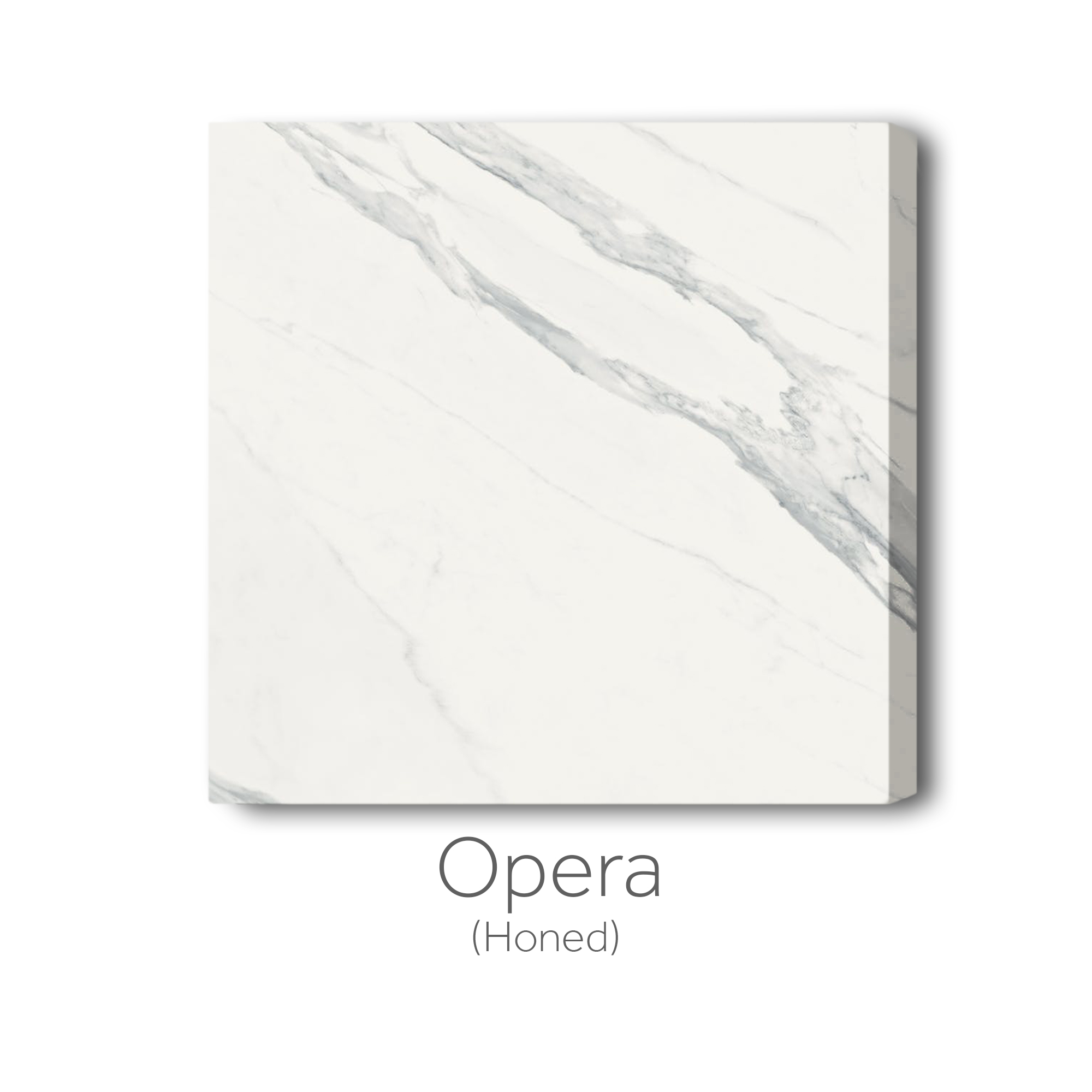 Inspired by the current desire for marble interiors, Opera takes inspiration from elegant Italian Carrara marble and offers a new soft touch which is the new Velvet Texture finish. Simple, light grey veining adds depth and interest to the creamy white surface for a classic understated finish which offers a sensational velvety soft touch.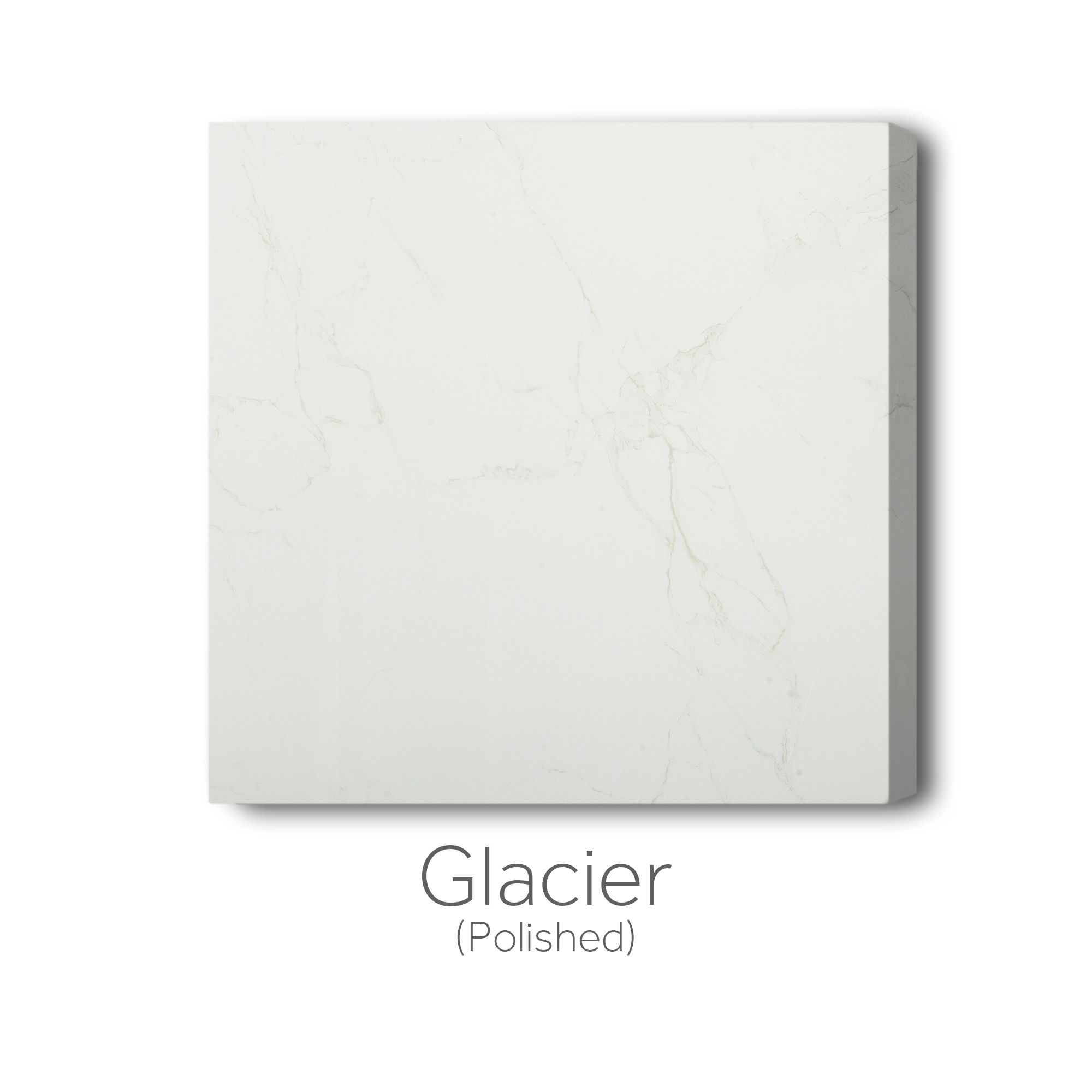 Inspired by natural stone, Glacier features thin golden veins over a white background. Natural and sleek design. A brilliant product due to its polished finish and its sober and subtle color.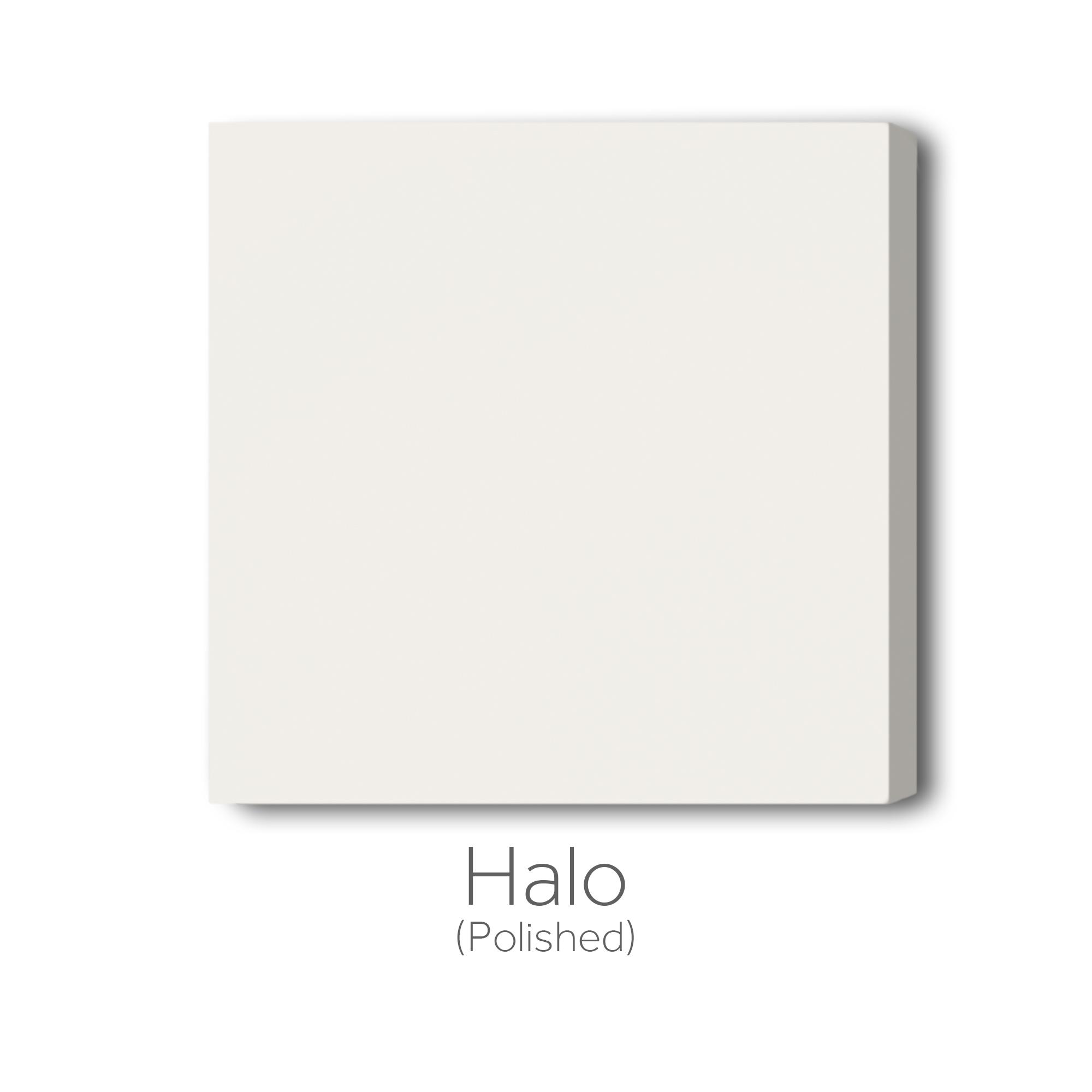 The new polished surface solid white with a stunning crystalline shine.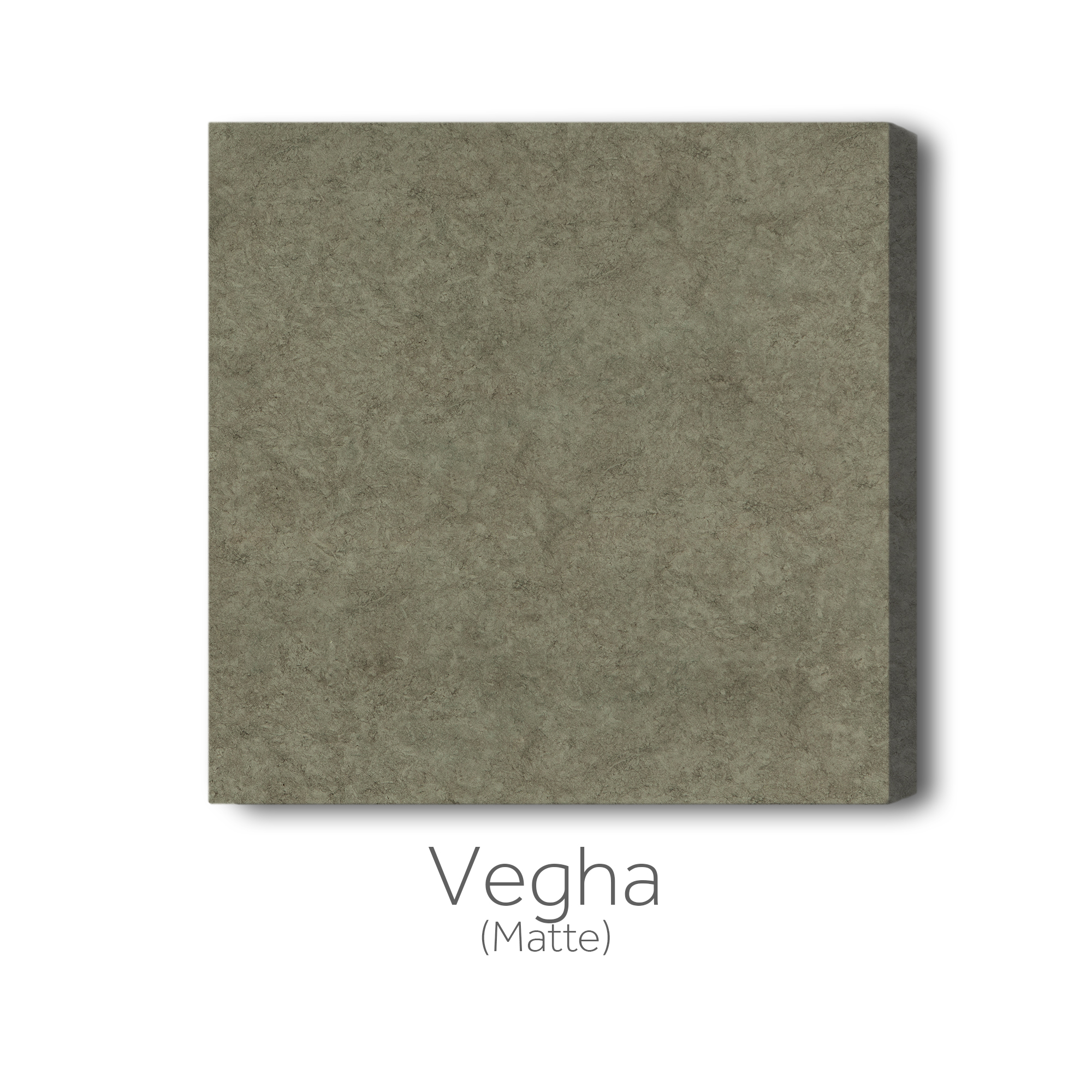 A storm-like grey color with a very special chromatic density. Vegha provides a texturized and intense visual feeling, without a sense of monotony. Inspired in natural formations of limestone and sandstone, its innovative proposal is full of good taste..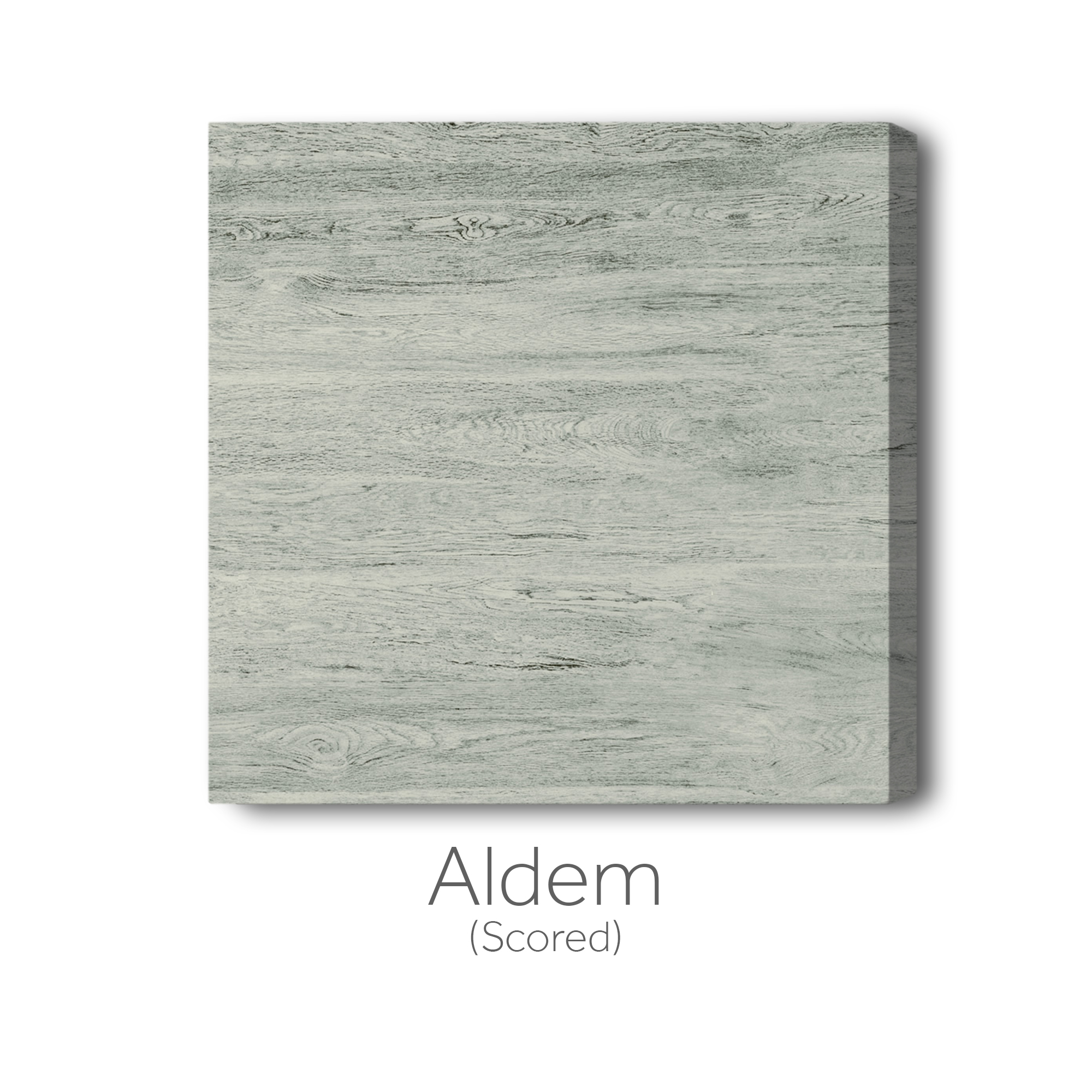 Worn Oak Wood, Aldem was Inspired in natural wood, the grey tones outstands the colour of this material by giving it a touch of simplicity. Shades that are linked to industrial and worn styles are highly demanding in the world of design.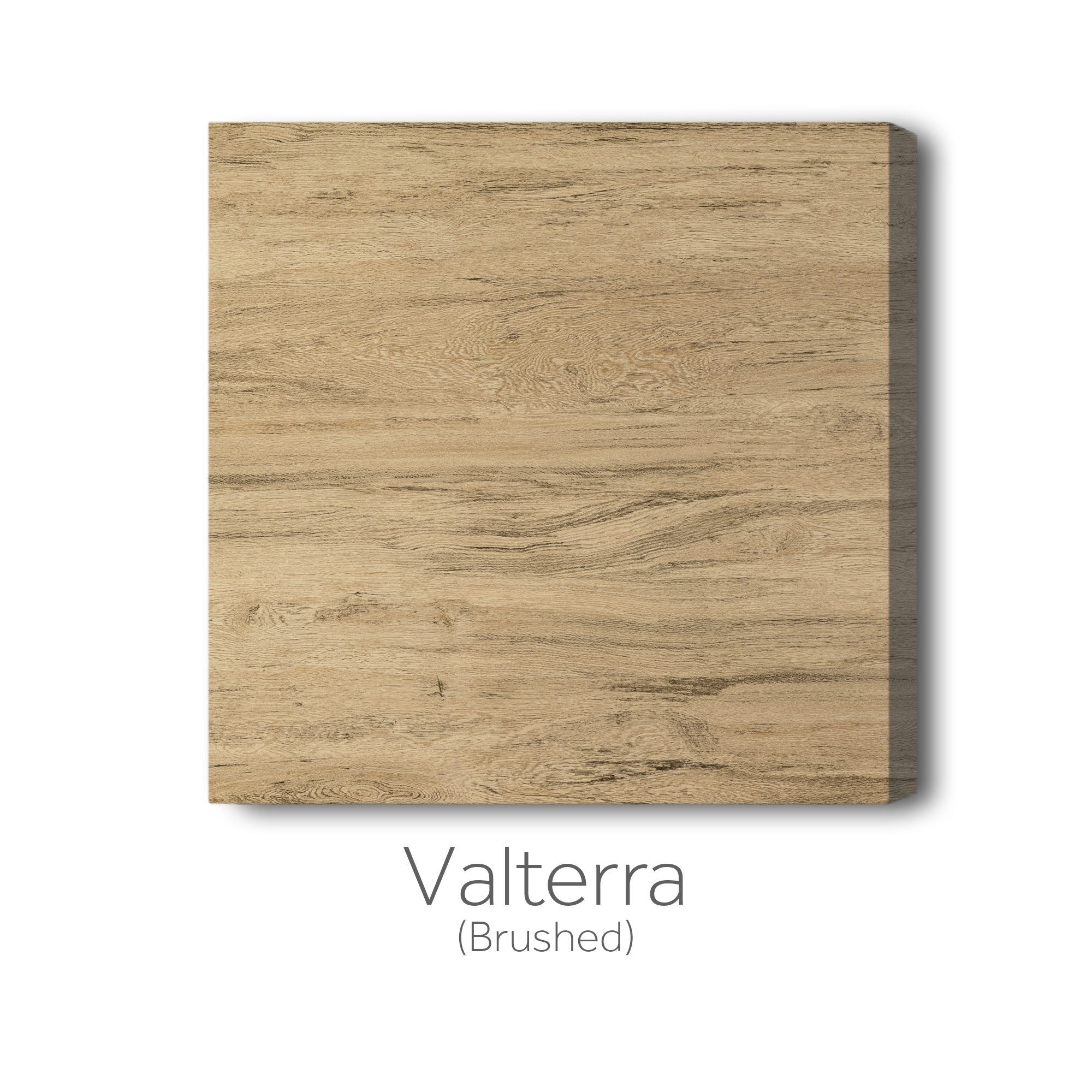 Thanks to its rough-smooth finish Valterra is a warm and natural material that emulates chestnut wood. Textured, brushed finish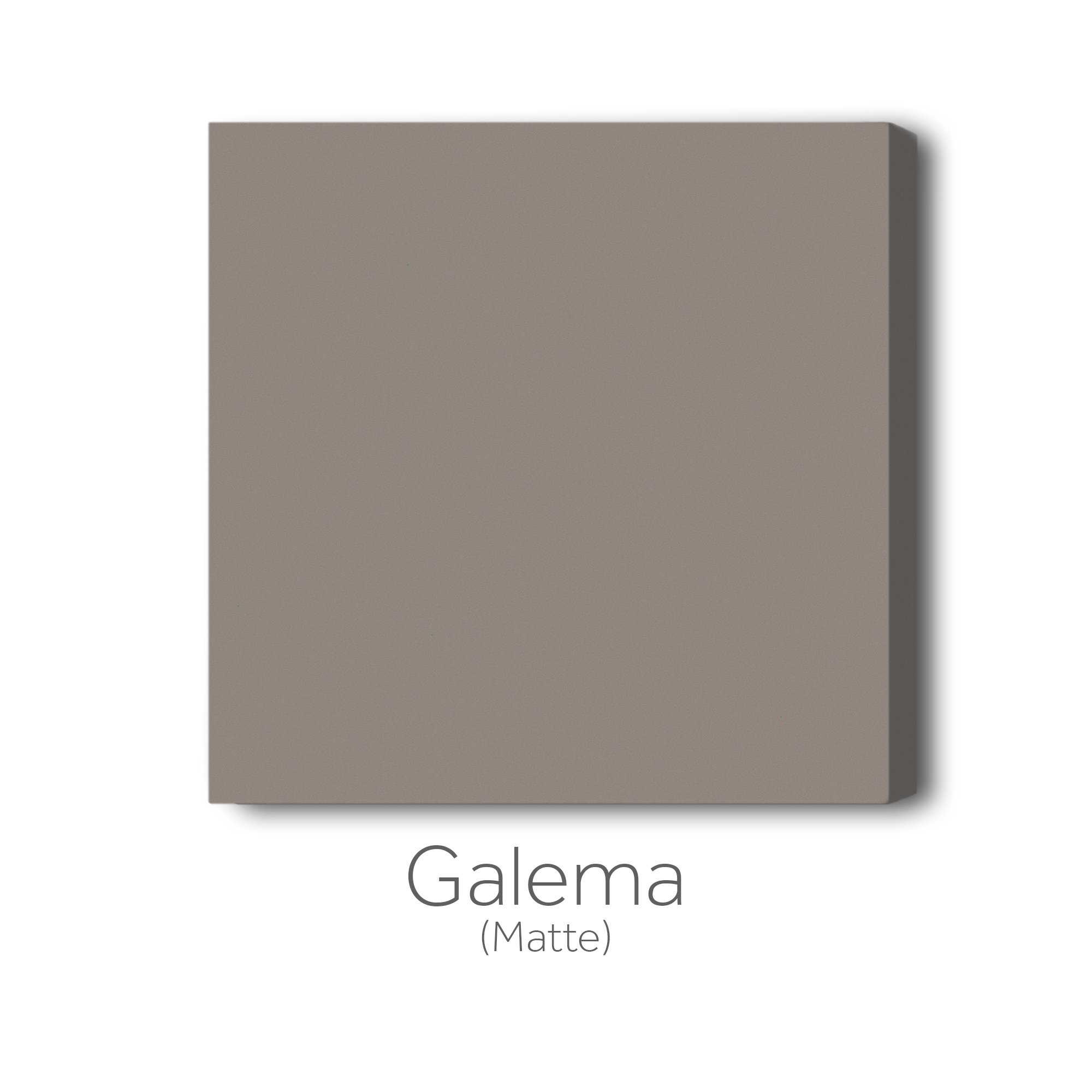 Warm and Plain, Galema provides a greater intensity – perfect for the trendiest designs.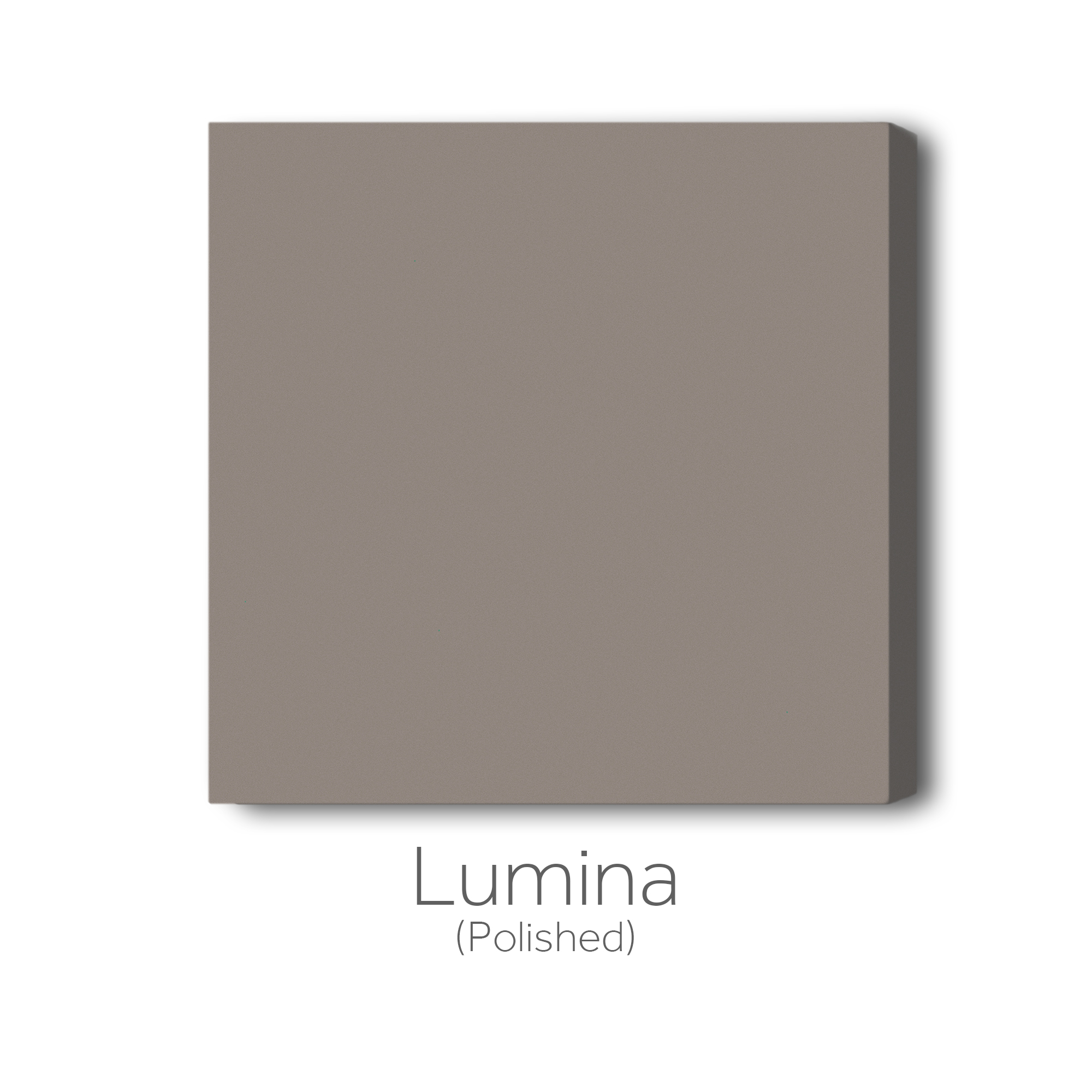 Warm gray to light brown with a polished surface and a stunning crystalline shine.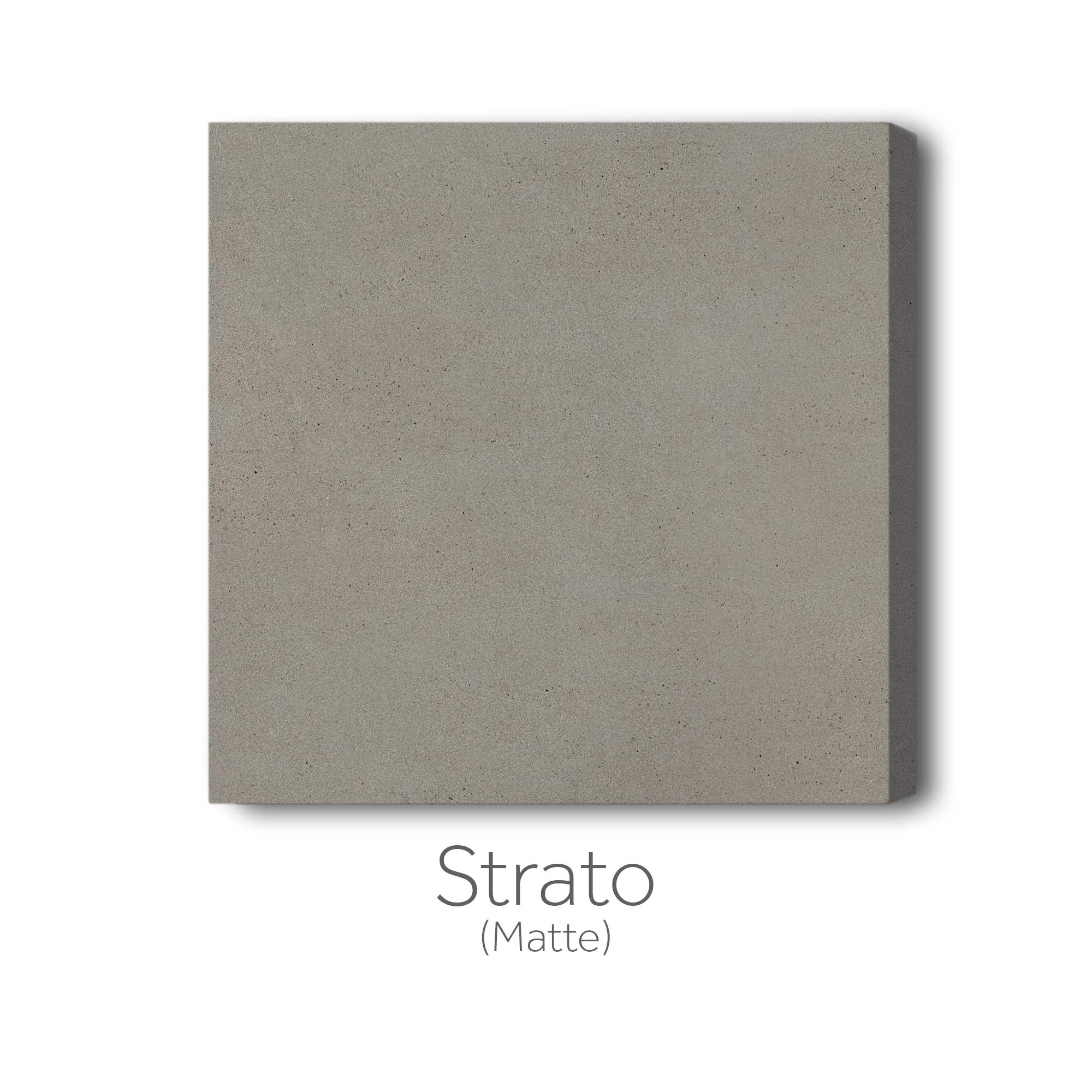 A monochromatic gray with speckles of dark gray and white spots, smooth or matte finish
Keranium is a dark brown with movement of dark patches. Matte or Smooth finish
Inspired by natural stone, it resembles Gris Pulpis thanks to its elegance and versatility. Kira is a colour based on earthy tones and has contrasting light grey veining. Fine veining – naturally arranged throughout the slab – and the smooth matte texture endow it with a timeless color.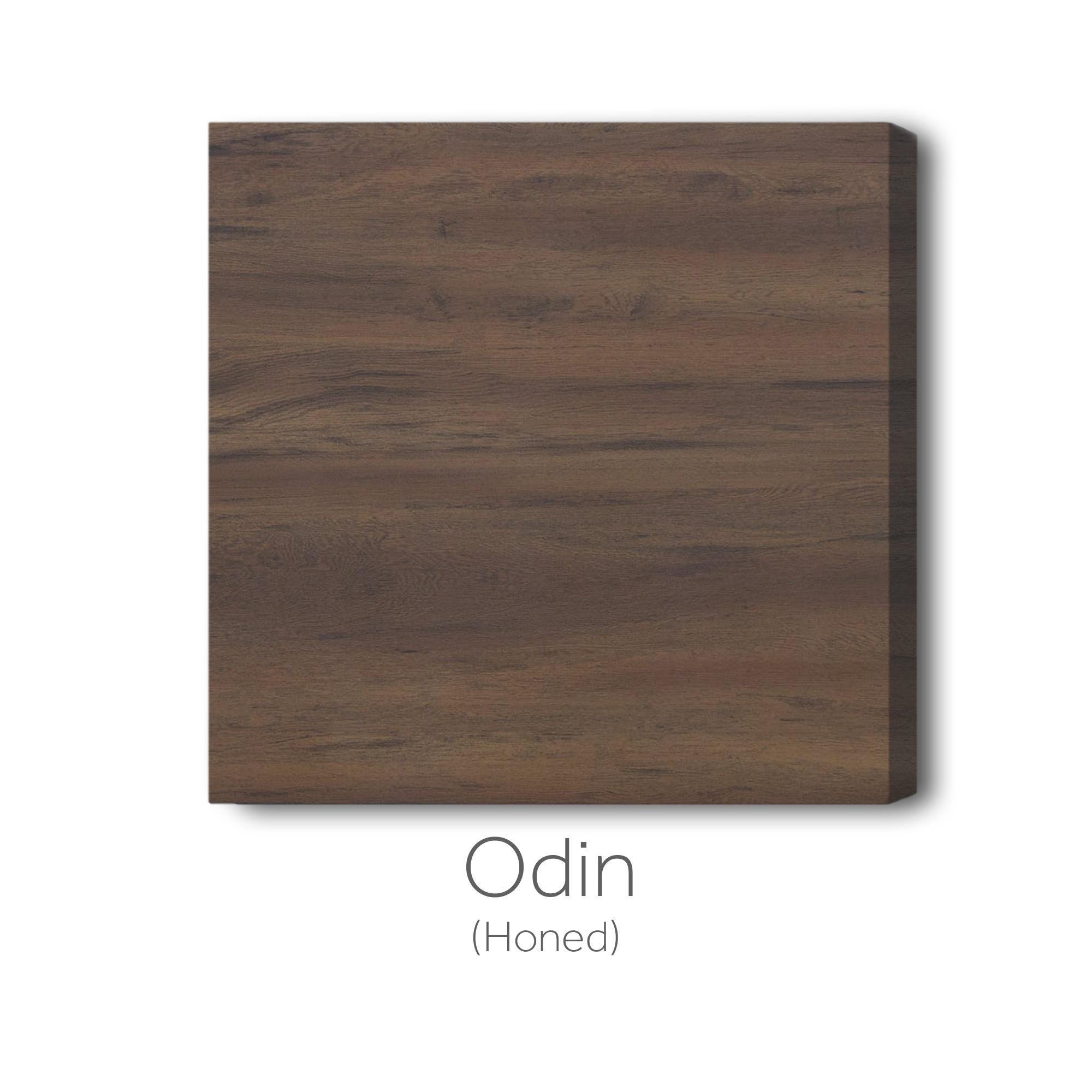 Classic wood is the real star in Odin. Its dark brown tones blend with subtle variations, creating an enhanced reflection of one part of nature.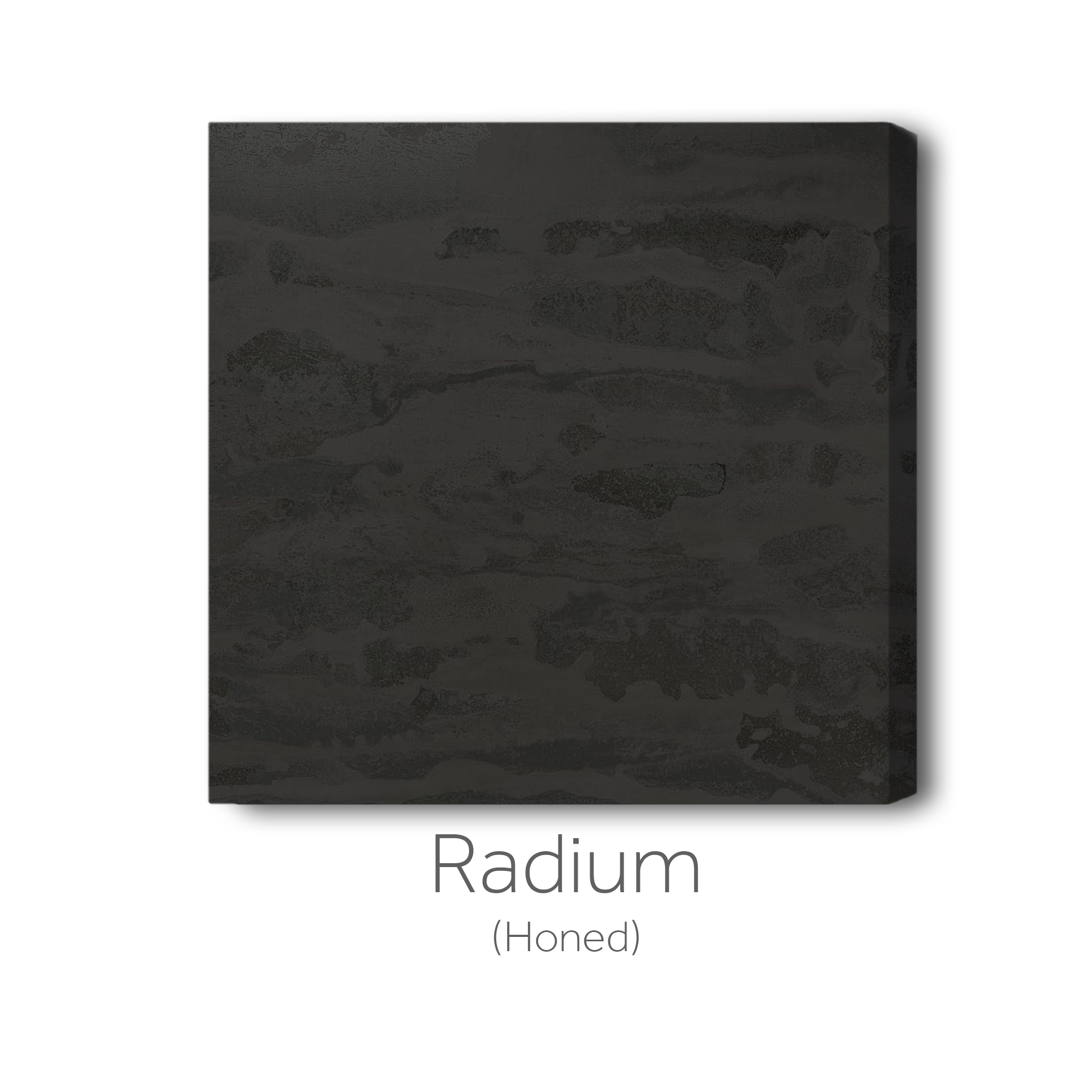 Radium represents a rusty, acid-degraded steel plate and offers an aesthetic, that perfectly combines the warm expression of orange and brown tones with the cool character of bluish and greenish tints.
Off-white, with soft greyish shades, give the sensation of evaporating water and result in a clean, neutral design.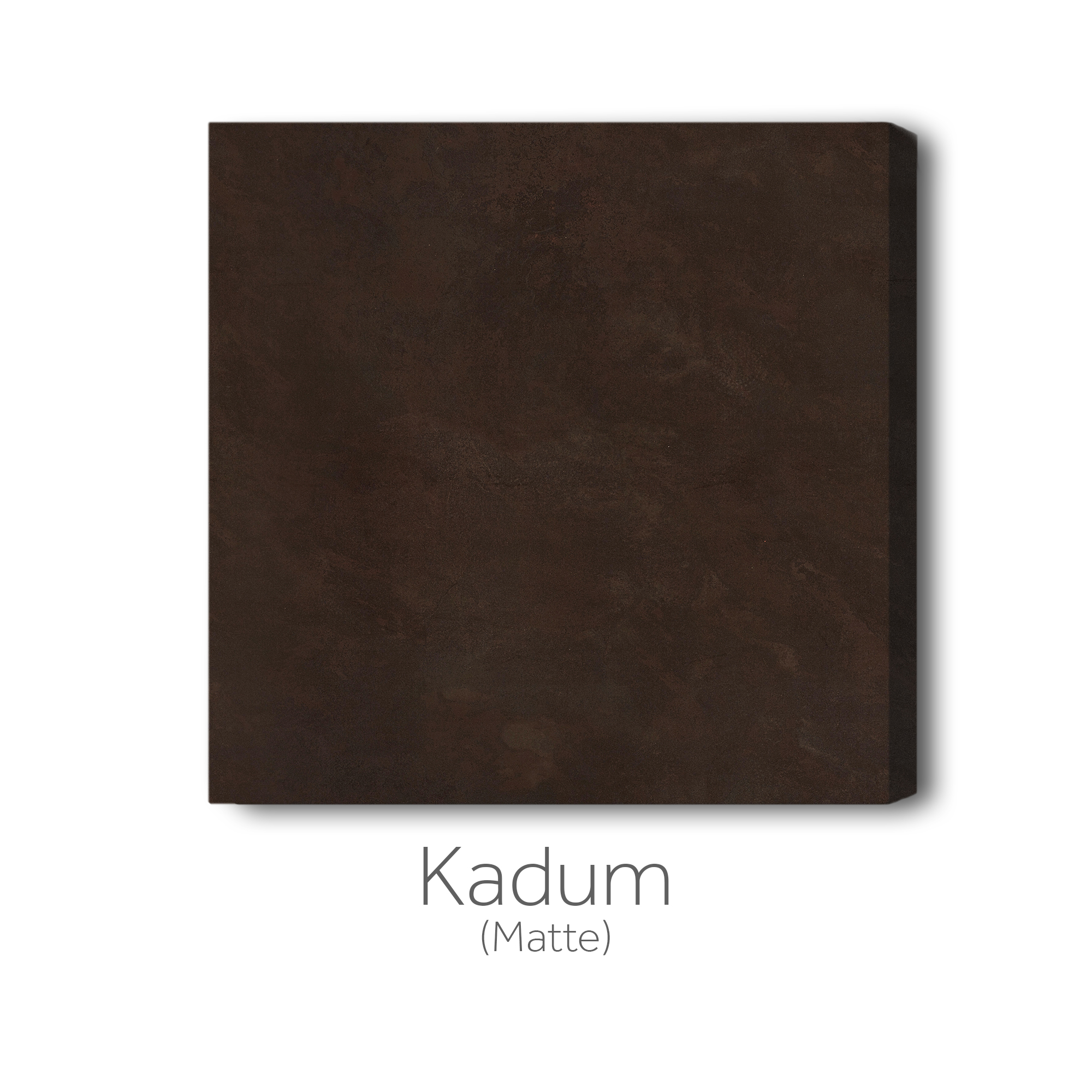 Solid brown with movement resembling marble or granite.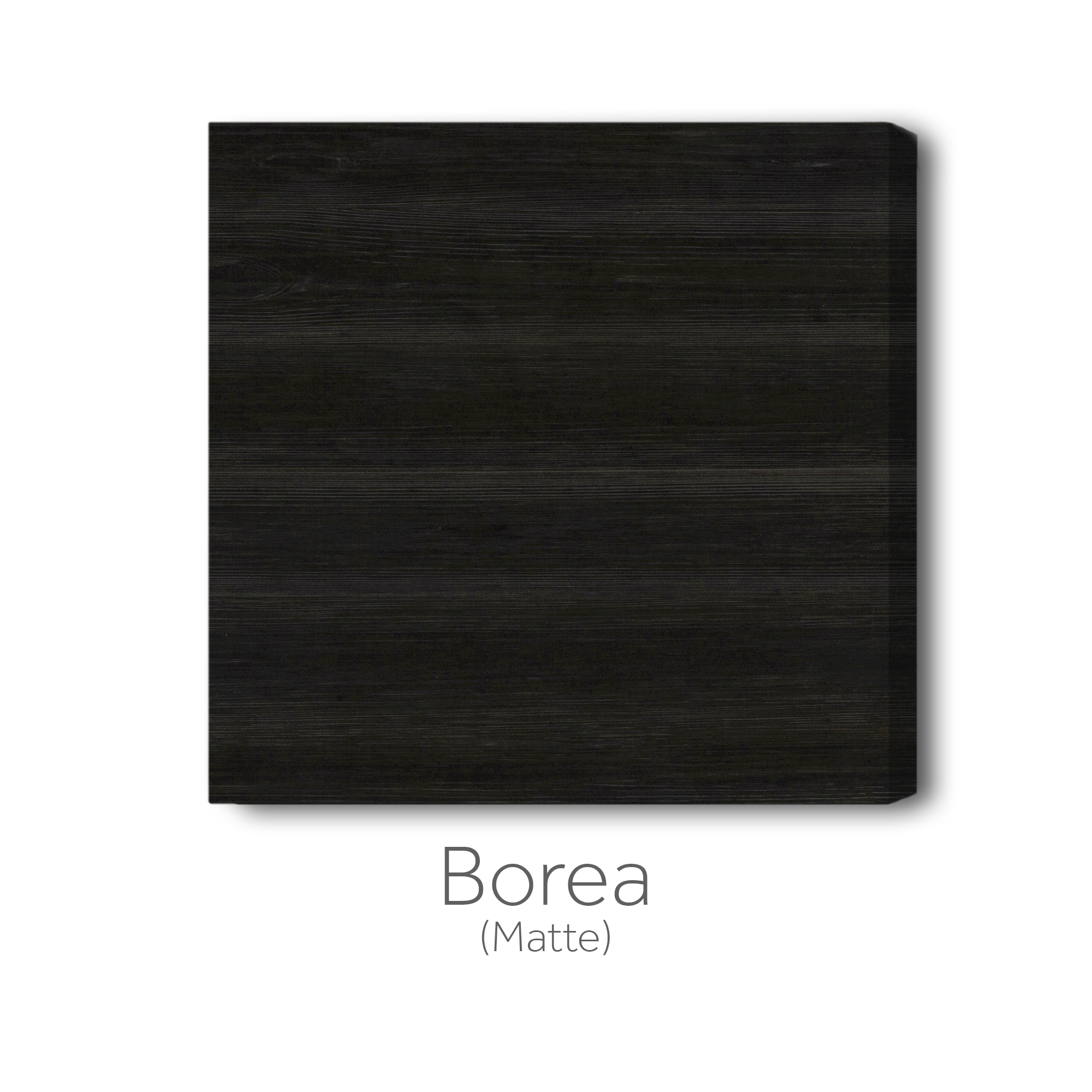 Borea is the option designed for the most sophisticated tastes. A finish inspired by dark and intense wood with delicate bright veins. Matte or Smooth Finish.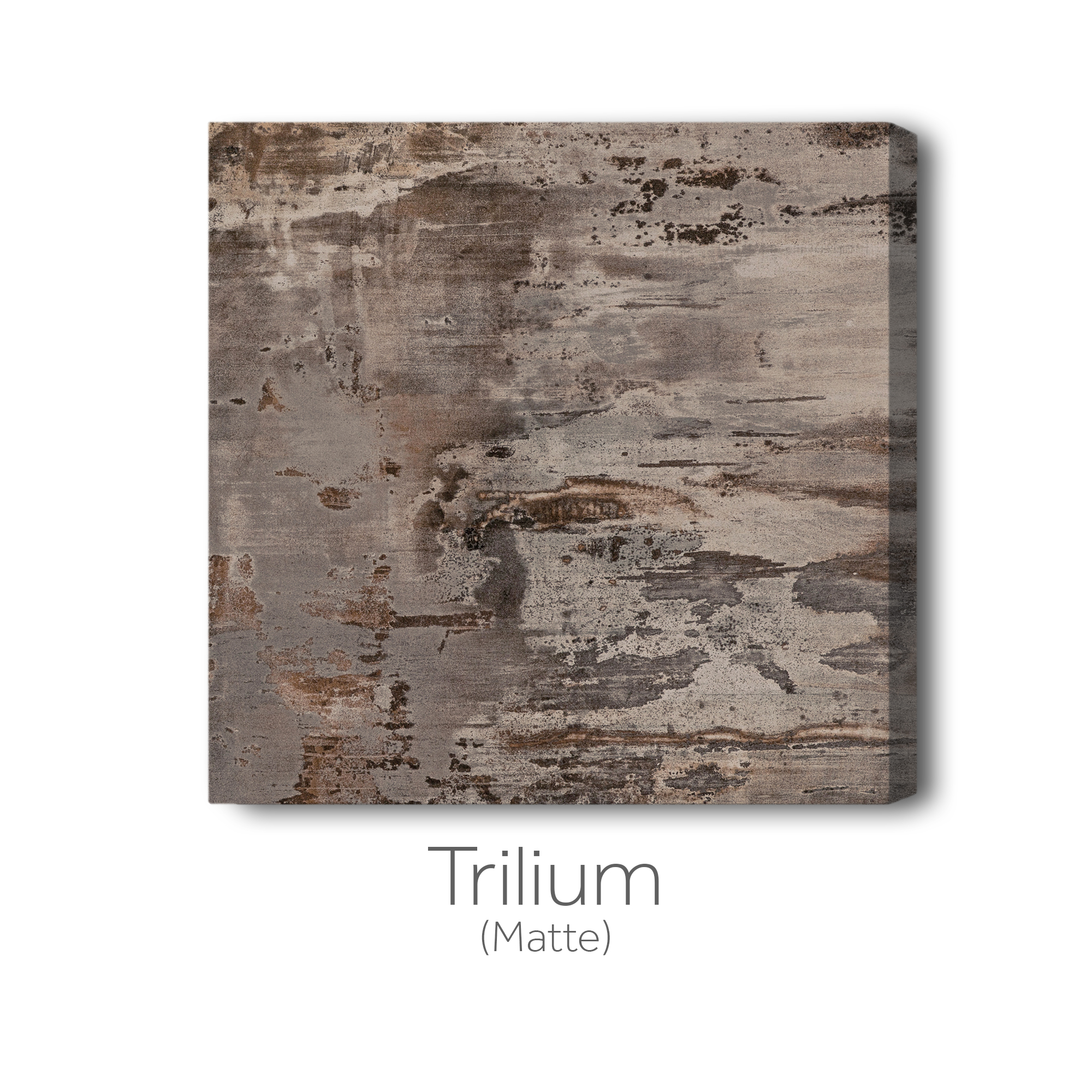 Inspired by the industrialized look of oxidized steel, Trillium is composed of a mix of volcanic shades of grey, brown and deep black to create a rusted effect that is unexpectedly smooth to the touch. Its light to dark contrasting forms a somewhat metallic effect that gives the surface an extremely genuine appearance. With an edgy look perfect for trendy projects. Has a Smooth or Matte finish.